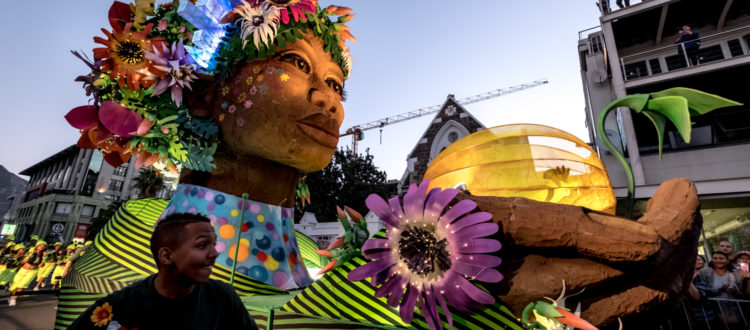 The Cape Town Carnival team call on interested members of the public to be part of the 2019 Cape Town Carnival by becoming a vendor at the event.
The Theme: The Cape Town Carnival 2019 'VUKA UKHANYE, Arise 'n Shine' parade depicts a vivid journey of awakening, from sunrise and literally waking up in the morning to symbolically waking up to your own power, to our interconnectedness and the light within each of us when we open hearts, eyes and minds.
The annual Cape Town Carnival takes place on Saturday, 16 March 2019.  The Cape Town Carnival provides a platform for diverse cultural & creative expression in the streets of Cape Town. And presents a wide variety of ways to participate & create together. The Cape Town Carnival team encourages all local food favorites, hand-crafted merchandise and items that reflect SA culture and products to apply on the Cape.
Space is limited so keep updated, the application form is now OPEN! These applications close by 20th December 2018. Please complete the form below in order to submit your vendor application for the 2019 event. 
For further information on the Cape Town Carnival Vendors applications contact Leigh at vendors@capetowncarnival.com