On the Cape Town leg of her nationwide homecoming victory tour, Miss Universe Zozibini Tunzi thrilled crowds in the streets of the Mother City this morning, appearing on the Cape Town Carnival's colourful "Sunrise" float and alongside Carnival dancers costumed in striking South African flag colours.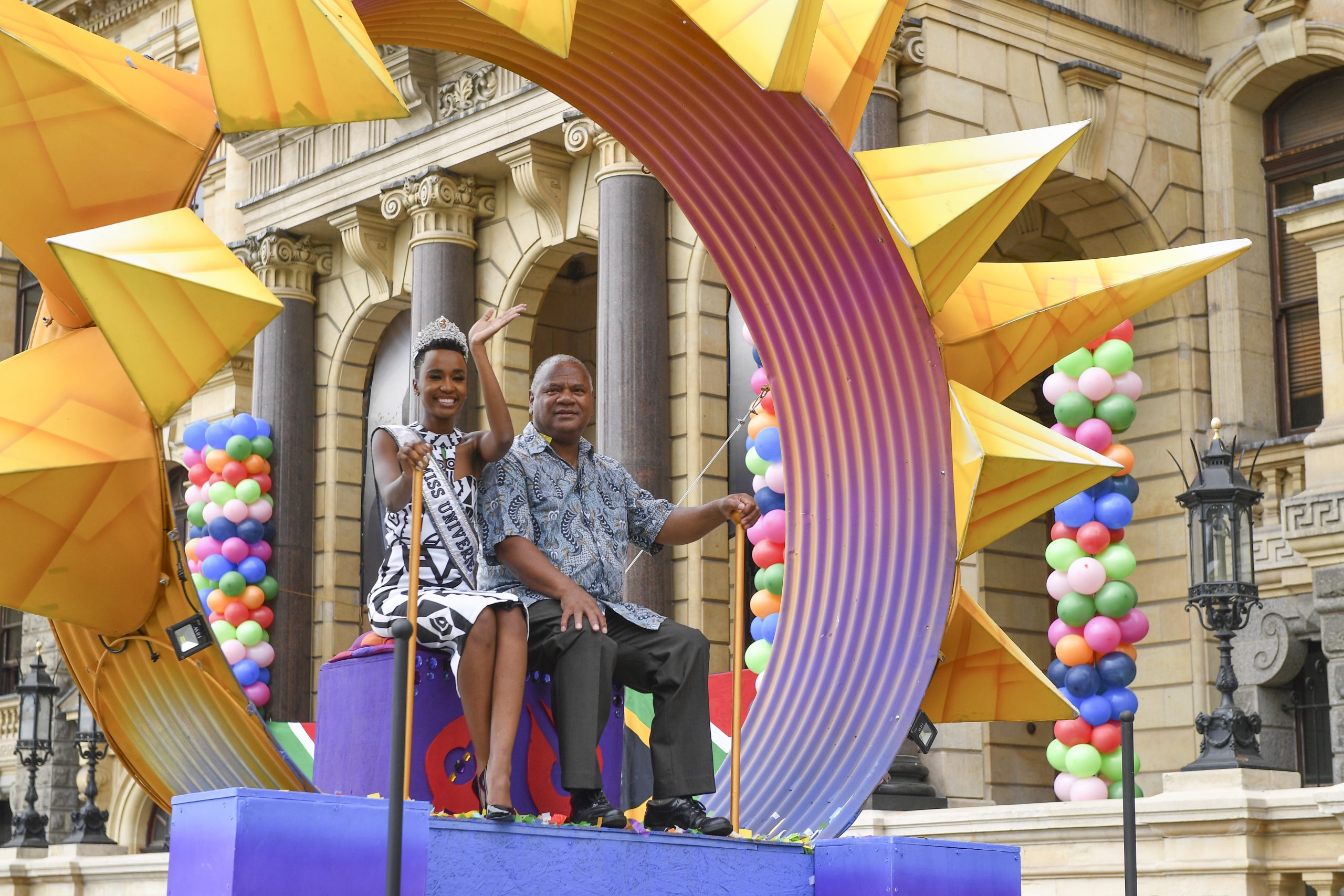 "With Carnival taking place in little more than a month's time, the City of Cape Town's invitation for us to entertain alongside this stunning beauty couldn't have been better timed," says Franco Pascoe, workshop coordinator for Cape Town Carnival. "Zozibini is radiant, vibrant, and incredibly beautiful, which perfectly mirrors what Cape Town Carnival's annual street parade is all about, and gives an indication of what to expect at Carnival which takes place in little over a month's time."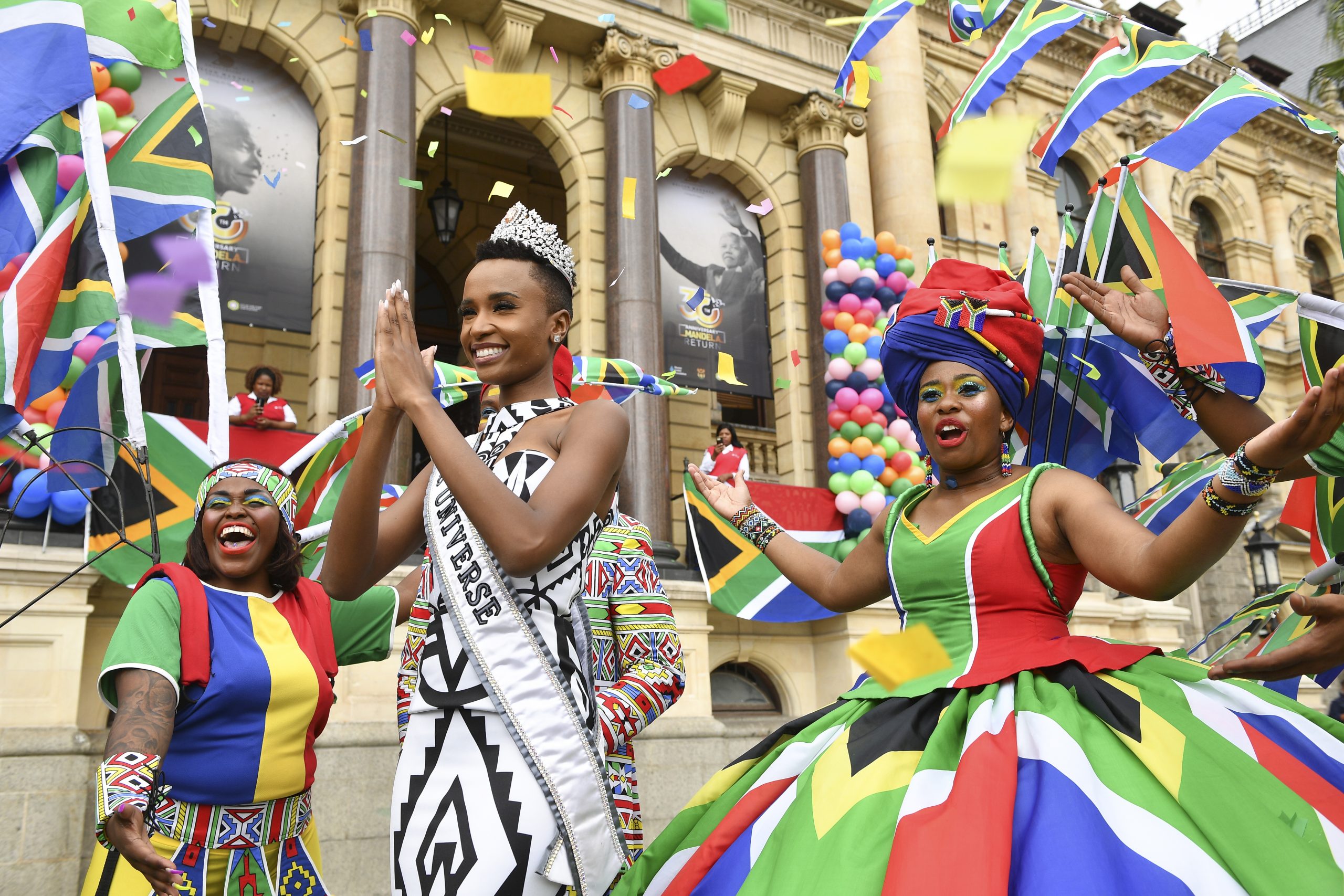 Crowned Miss Universe on 8 December in Atlanta, Georgia in the USA, the Eastern Cape-born and -bred beauty briefly called Cape Town home. One of four sisters, Tunzi studied public relations management at the Cape Peninsula University of Technology, graduating in 2018, and then worked for a large advertising agency in the city. A year later she won the Miss South Africa crown in Johannesburg.
Down to earth, sincere and naturally charming, Tunzi reflects much of that personal power, vivacity and hope that Cape Town Carnival's stunningly colourful dancers and floats embody from year to year. "Sunrise" in particular sent a message of waking up one's own power, of expressing oneself in whichever shape or form that may be. And given Tunzi's remarkable talent and life story, the two of them couldn't be more aligned.