This year's Cape Town Carnival theme, "Incredible Journey: Sounds of South Africa", will combine a pulsating parade of two thousand dancers from community groups from across the Peninsula, with a string of thoughtfully designed, colour-fantastical floats, costumes and giant-sized puppets, that will take the audience on an incredible journey.
Today, media and influencers from the Mother City were given a behind-the-scenes tour of the workings of the annual extravaganza's Maitland workshop to see the collaboration and creativity employed in the final stretch to bring this remarkable event to life. This year's Cape Town Carnival takes place on Human Rights Day, 21 March, on the Green Point Fan Walk, and organisers expect more than 50 000 people to turn up to watch it.
Brad Baard, creative director of Cape Town Carnival, says, "South Africa is known worldwide for its rich texture of cross-culture influences – we're a country with 11 official languages, after all – so it's little wonder that this year's theme, which showcases the nation's incredibly diverse cultures through music, song, dance and art, will offer up an almighty pattern of interwoven colour, sound, creativity and captivating energy."
Media today caught a first glimpse of the giant eland sculpture that forms part of the first moving section entitled "Footsteps of the First Artists". Made out of a fabricated wire frame, the sculpture carries beautifully designed symbols and marks that suggest the artistic expressions of the early Southern African peoples.
Wrapped in intense, brightly coloured patterns, the "Cultural Roots" float was also revealed. This one represents the spectrum of different traditions and peoples that enrich South African culture today. Part of the parade section entitled "Honouring our African Cultural Roots", the float will feature a dramatic performance by costumed dancers, Mali drummers, singers and other performers.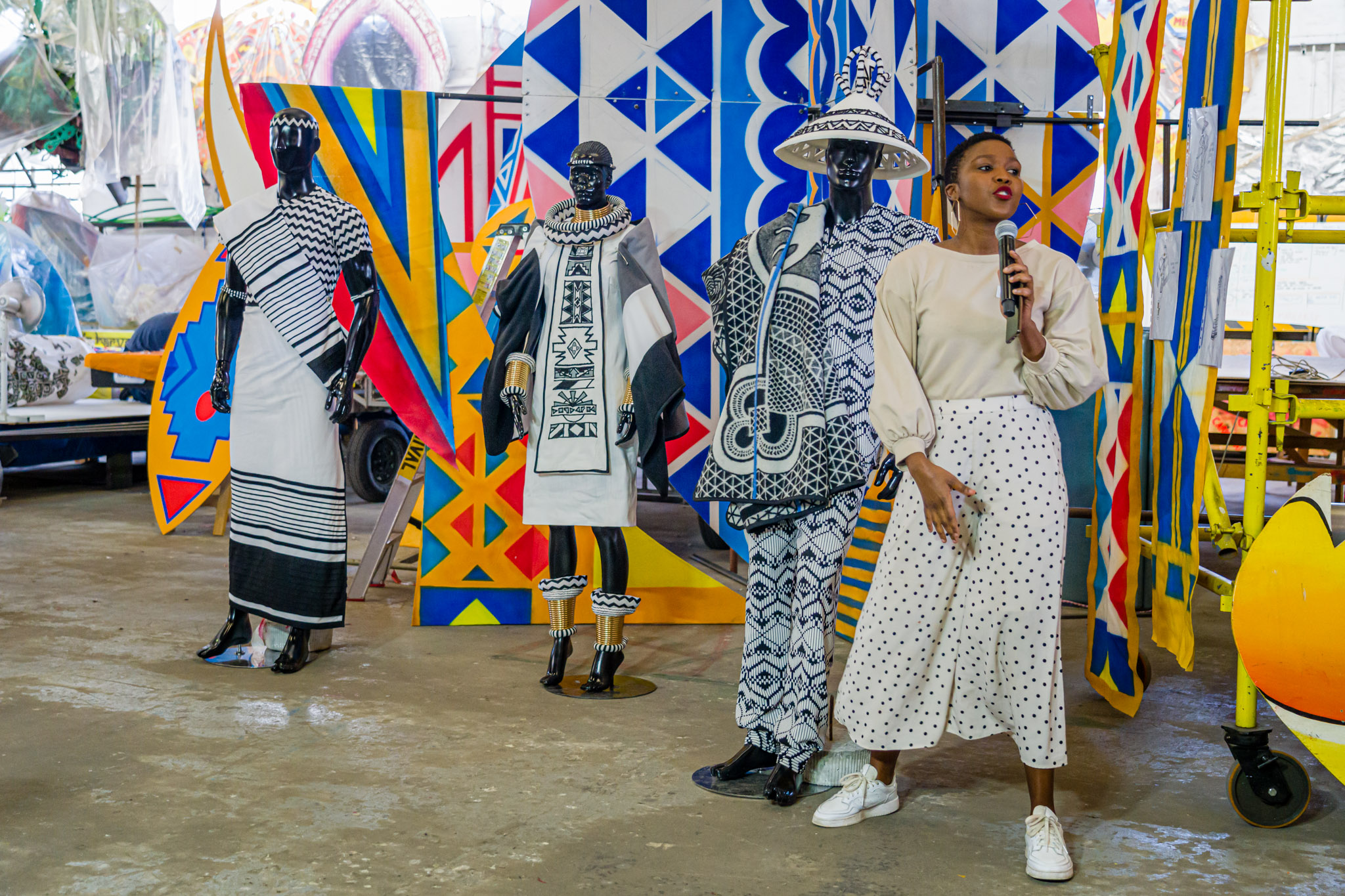 Angela MacPherson, head of float-building for Cape Town Carnival, says, "Our aim has always been to create joy and unity through creativity, so our workshop activity is particularly evident of the collaboration needed to bring the floats, costumes and puppets to life."
For the third year running, building and construction company ASLA Devco has sponsored 20 unemployed youth from marginalised communities in the Theewaterskloof district to assist in a ten-day creative work experience, to assist with drawing, painting, colouring, gluing, sculpting and dressmaking across the various areas in the workshop. Remarking that the help of these youngsters is invaluable, Professor Rachel Jafta, Chairperson of Cape Town Carnival Trust says, "What's beautiful to see is how this process instils a wonderful sense of confidence, pride and purpose in these young people. They leave here with their eyes wide open and their imaginations alive."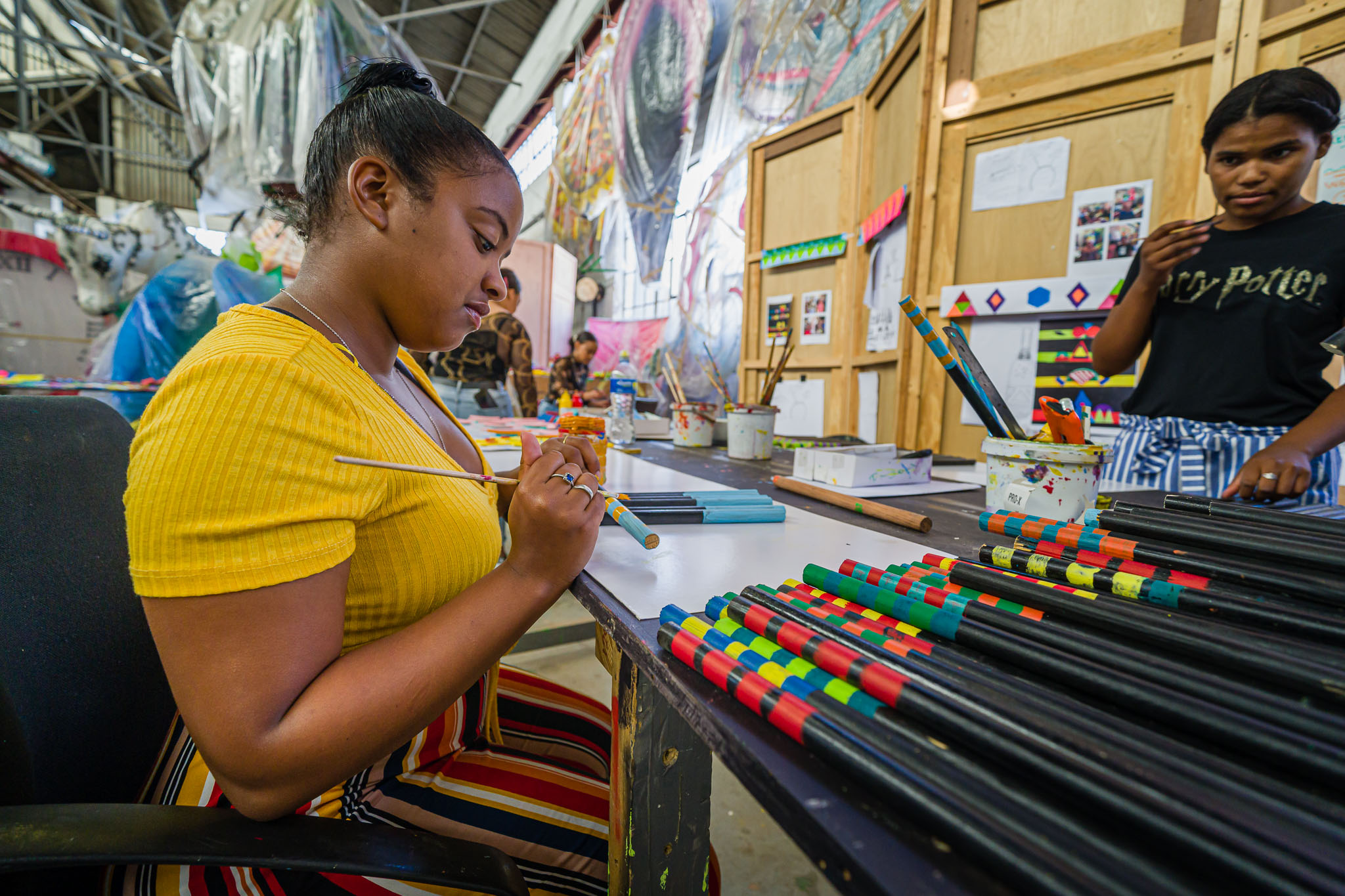 A highlight of the media tour, and a float that will surely capture the interest of Instagram and all its influencers on the evening, is the much-anticipated giant-sized Drum magazine cover that reflects Sophiatown's distinctive 1950s "Drum Era". Moving along the parade as part of the "Marabi" pod, the cover, courtesy of Bailey's African History Archive (www.baha.com), will be brought to life by dancers dressed in suave '50s garb, reflecting the pulsating Saturday -night Sophiatown beerhalls and world-famous black South African singers and musicians.
"It's a tribute to our incredible South African music and the energy of that era, infused with traditional African sound and the influence of visiting American musicians – it's a float that reflects the energy of creativity responding to challenging times," says Baard.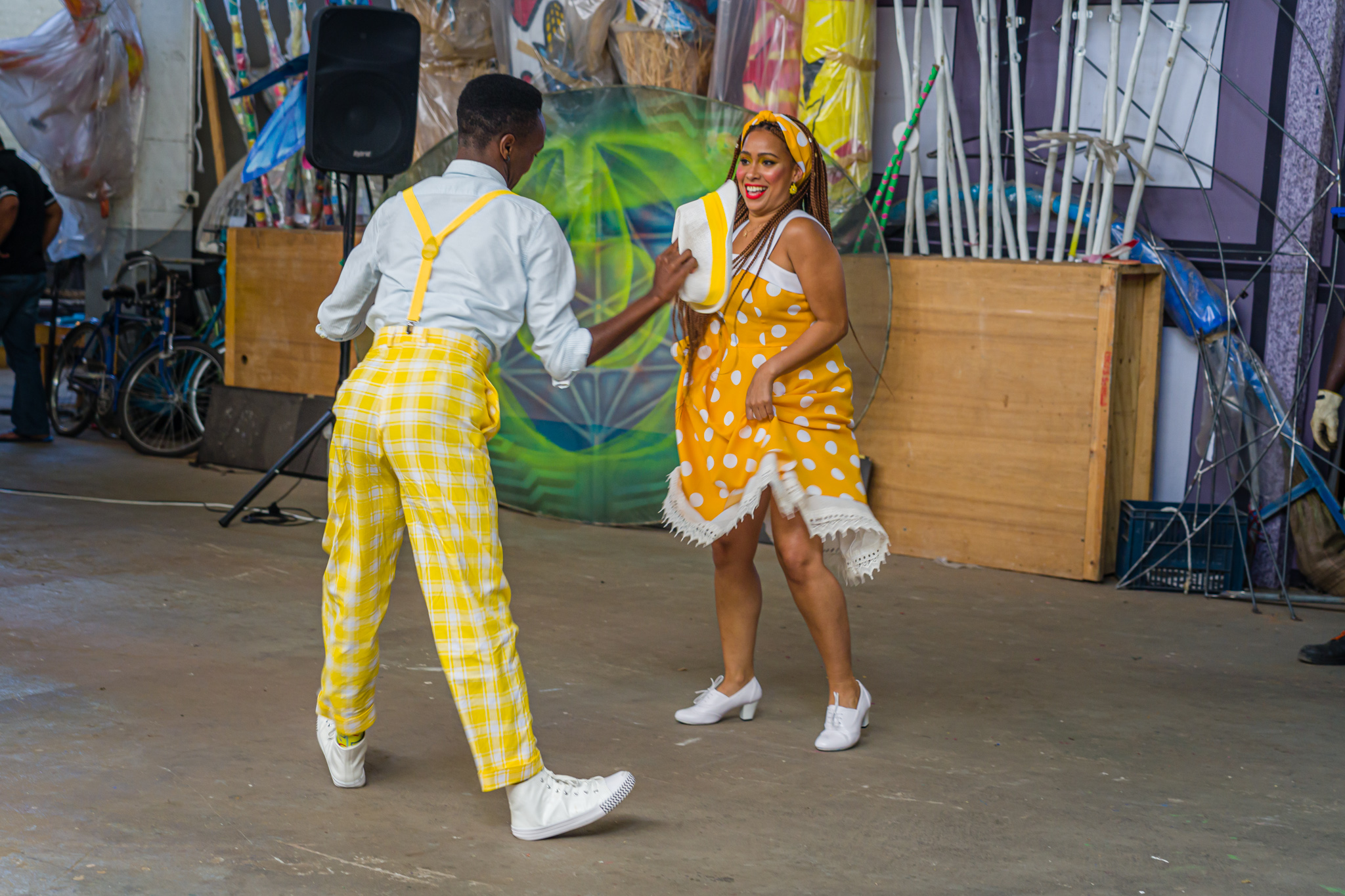 Finally, media were given sight of the enormous intricately designed "AfroFuture" float, a vision of what the city of tomorrow could look like. Sponsored by the City of Cape Town, and lit up with bright, moving lights, the float is made of translucent light boxes featuring an African-inspired architectural city breaking through the clouds. Featuring performers including Tracey Carter singing live, with the AfriCAN contemporary dancers, the Michelle Davids Dance Group, the Heideveld Theatre Company, Marunzo Thomas, William Adams, Freedom Malgas and Nico Kywe, "AfroFuture" will be the pinnacle of the parade.
"What the wonder of 'AfroFuture' typifies – as does this year's overall theme – is that with our incredible diversity, massive talent and potential, South Africa has everything we need to build an amazing future together," says Baard.