In the oppressive shadow of 1950s apartheid South Africa, Sophiatown became a beacon of defiance for black citizens intent on claiming their agency through cultural activities that produced some of the country's most celebrated black writers, artists and musicians. It is here, where traditional African music and the jazz sounds of American musicians like Louis Armstrong and Duke Ellington intermingled to create the uniquely South African marabi music that filtered through the shebeens and beer halls of Sophiatown.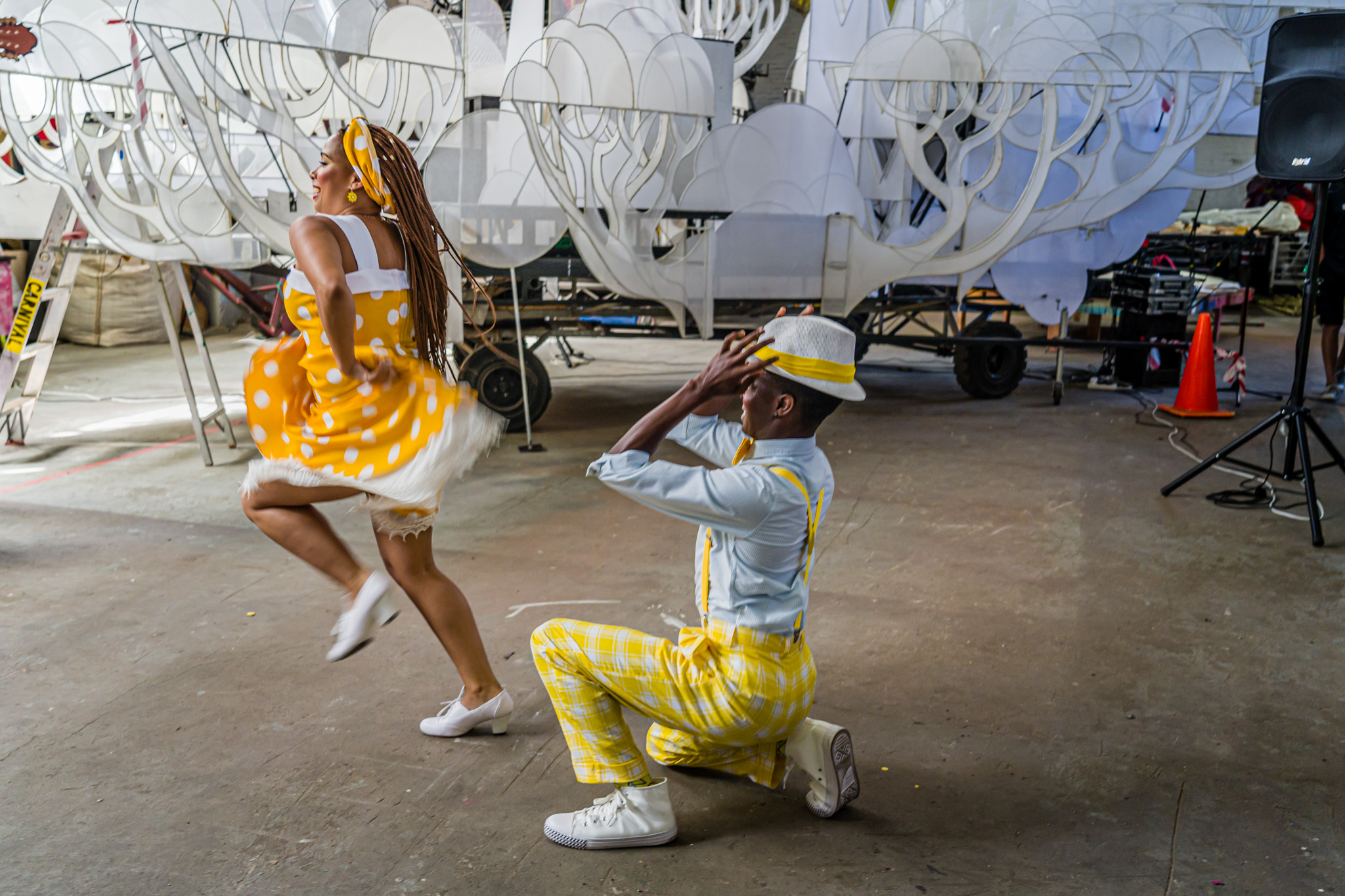 On 21 March, 40 dancers from the Rainbow Academy led by principal Thenjiwe Mgedisi will bring the sounds and dancing energy of a Saturday night beer hall in 1950s Sophiatown back to life and to the streets of Cape Town. Rainbow Academy is a performing arts school established in 2010 by performing artists Denay Willie and Frank Gormley to develop the talent of disadvantaged individuals with an interest in the performing arts. The Academy dancers will join lead performers Chante Wildeman, Mihlali Nomana, Unathi Makhambi, Zinedine Manus, and the Kleinvlei Fitness Hub and Cape Whalers Field Band Foundation in the procession.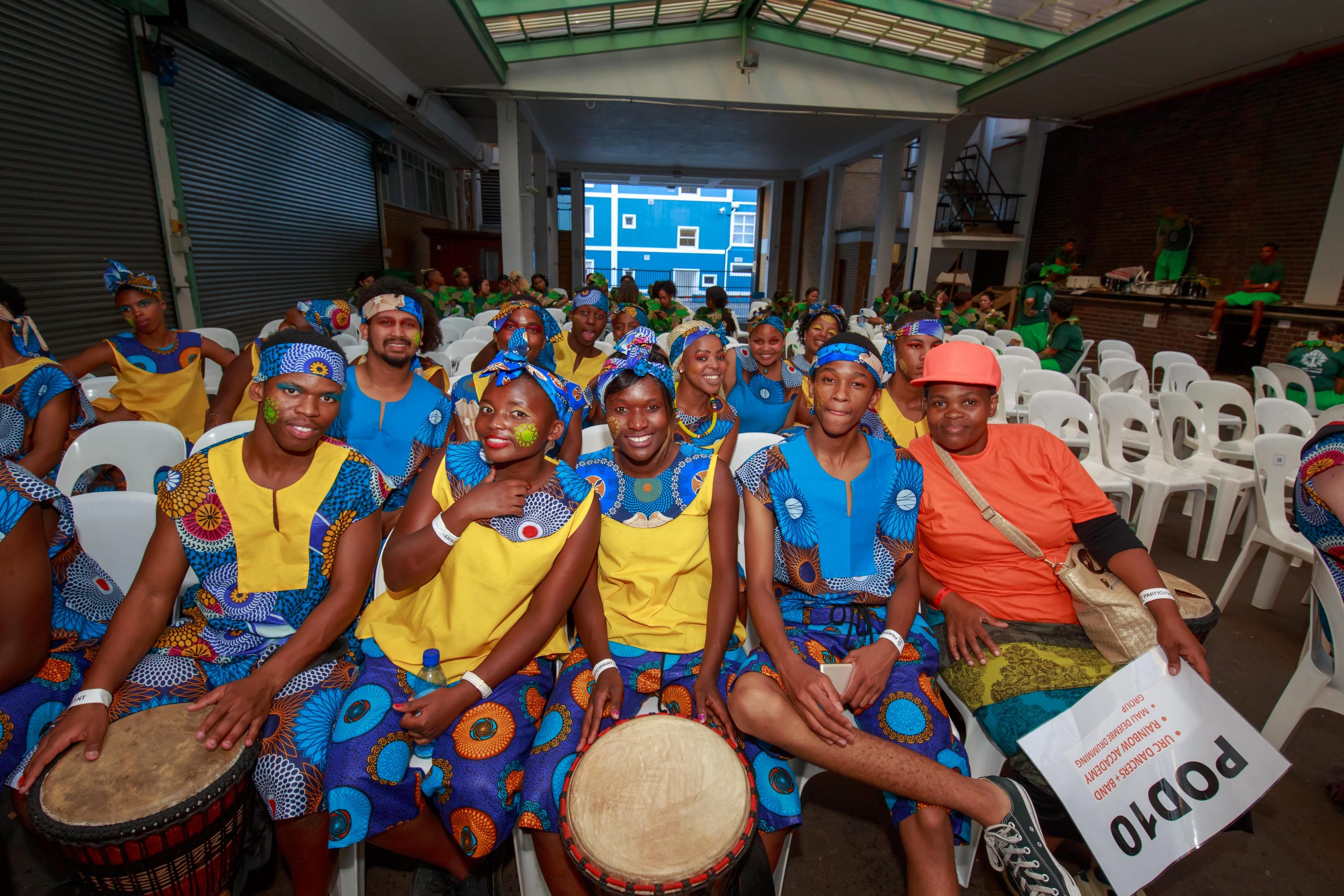 "Sophiatown was both bad and good," explains Mgedisi, "but it was a place where there was as much joy as there was pain. It was the time of the dompas, yet Sophiatown was about celebrating life. People from all over went to Sophiatown to have fun. But the music of Sophiatown brought a message to the people. It was about telling stories, healing, and the people of Sophiatown and who they were."
It also sparked a sense of black pride in a country intent on destroying such a notion. But, through the thought provoking writing of Drum journalists like Can Themba, Es'kia Mpahlele, Nat Nakasa and Lewis Nkosi, the politics of the day and the everyday concerns and hopes of black South Africans found an outlet.
"Then people really dressed up to go out. I remember my mother telling me how she and my aunts would put on their ballroom gowns to go dancing. The police would come with their sjamboks and chase them, but once the police had left, everyone went back to dancing and having fun."
"Our performance in the Cape Town Carnival is about bringing to life that happiness and the mindset of the people of that time and how, in spite of the hardships, they were able to find joy."
This same joy, vibrancy and connection, says Mgedisi, is something she witnesses in every cohort of academy students as they prepare for the carnival. Each year, the Academy selects about 40 participants from newly enrolled students. It's a great bonding exercise for the students who come from different backgrounds and cultures as they spend over 900 hours in rehearsals leading up to their final performance at carnival.
"It's a very intense time as you are taking new students and developing them to the point where they are able to participate in an event like this. Some of the students have talent, but they have never performed in big events before. By participating in carnival, our students are gaining that experience as performers."
Students who are involved in the carnival also undergo formal assessments based on their participation in the event and are evaluated on aspects such as their discipline and professionalism, qualities that are vital for any successful performing artist.
Mgedisi, herself a performing artist who completed an Honours in African Music at the University of Cape Town, is excited as she talks about the impact that the carnival has made on the lives of her students and the offering at Rainbow Academy.
"I have incorporated many of the things that I have learnt at the Cape Town Carnival that are useful for a performing artist into our syllabus. We have learnt about unity, the sharing of ideas and that everybody's ideas are important, as well as diversity and have grown in terms of performance and admin and management skills."
"Many of our students have furthered their studies by either enrolling for a diploma through the Academy or have gone to UCT to complete a degree in the performing arts. Some are doing their honours and Masters while others are teaching in the performing arts and they are using the experience that we have given them through events like the carnival to do that."
As an artist, this brings Mgedisi great joy as she knows the impact that the performing arts can have on the holistic development of the youth.
"Whenever I see children that need help with their academics, I take that child and I teach them how to play an instrument," she says and smiles.
"Sometimes when a child is not doing well academically and there are no other reasons for their poor performance, you discover that that child actually lacks self-esteem. They may not do well because they are scared to participate and speak in front of other learners, but when you expose them to the performing arts, you make them comfortable in front of audiences. That's when you see them become stronger academically," says Mgedisi, who along with the Cape Town Carnival seems to be creating a next generation of artists that may just push South Africa's creative boundaries to the same extent that those artists from 1950s Sophiatown did.