South Africa being home to the earliest evidence of early humans creating marks with meaning – found in the Blombos Cave on the Southern Cape coast – will be brought into the spotlight again, this time at the Cape Town Carnival, when Glen Arendse of Khoi Khonnexion opens the annual extravaganza with a collage of mystical sounds using an indigenous Khoi mouthbow instrument. The San peoples, also known as the Bushmen, are members of various Khoisan-speaking indigenous hunter-gatherer groups that are the first nations of Southern Africa.
"Footsteps of the First Artists", featuring a moving float and Arendse performing with impressive stilt walkers, will open this year's hugely popular open-air cultural spectacular, connecting participants and audience alike to our past, our future, our country and each other.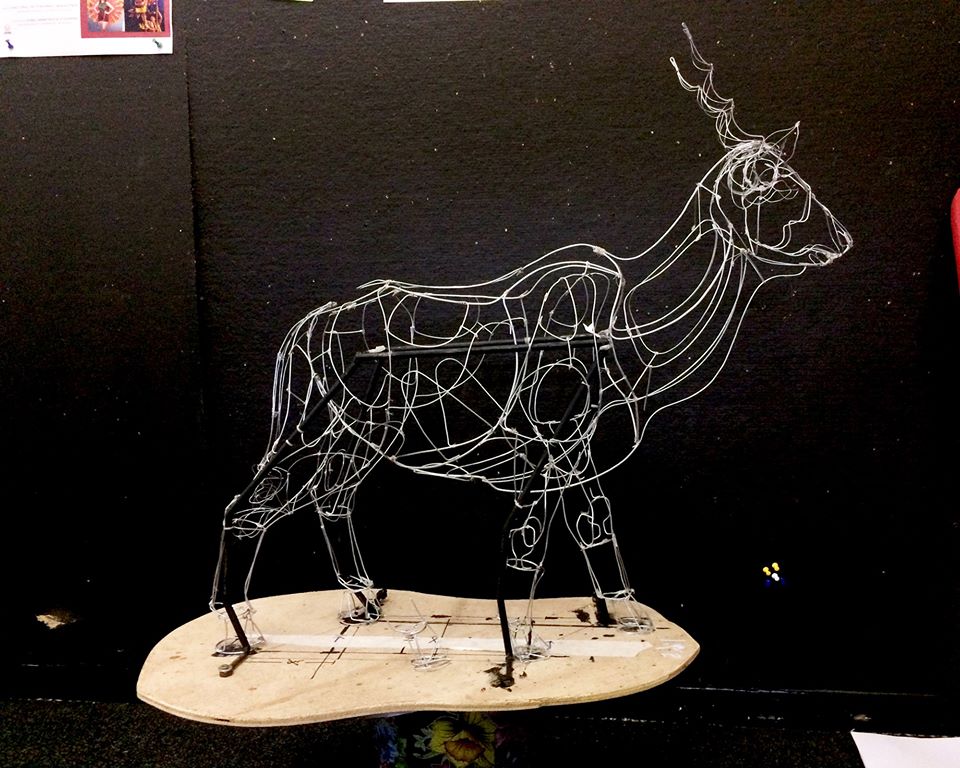 The Cape Town Carnival, which weaves song, dance and art into an all-out showcase of incredible colour, texture and sound, takes place on the evening of Human Rights Day, 21 March, on the Green Point Fan Walk. This year's theme is a tribute to the remarkable multifaceted cultures of South Africa, in the form of an "Incredible Journey: Sounds of South Africa".
Giving a feeling of being steeped in a distant past, "Footsteps", which celebrates the world's first artists, includes a giant eland sculpture inscribed with symbols and marks suggesting the artistic expressions of the early Southern African peoples. The eland, regarded as a spirit animal by the Khoisan and extensively depicted in rock art, was believed to have special powers that helped the Khoisan reach the spirit world.
Arendse, one of three musicians from the acclaimed Khoi Khonnexion group, uses a variety of indigenous and contemporary instruments including percussion, hand-drums, shakers, rattles, mbira, flutes, whistles, guitar and found material to perform deeply moving musical experiences. "Part of my mission is to bring attention to the rich heritage of our first nation," says Arendse. "The mouthbow, for example, is a means of awakening the imagination, thoughts and feelings around how instinctively talented and gifted the San and Khoi-Khoi were and are."
Arendse believes that a good degree of inner spiritual work is needed to perform and ultimately to produce a performance that's truly inspired. He has been practising for Carnival for some months, and along the way new insights and ideas have led to new compositions. "That's the beauty of Carnival: to ignite joy and unity through creativity," he says.
A recorded artist, director, actor and workshop facilitator, Arendse along with his group have just completed a two-year tour of four German cities and Zurich in Switzerland, appearing in the "House of Falling Bones" production co-created by German and Namibian partners. This follows many high-profile local performances at, among others, the Klein Karoo Nationale Kunstefees, the Cape Town Festival, Spier Poetry Festival, Grahamstown National Arts Festival, St George's Cathedral and the Baxter Theatre.
He continues to contribute to social dialogue, taking part in motivational sessions, hosting development workshops and being involved in extensive networking. "My art, and that of our group, has allowed us to trigger a deeper level of communication – and, most importantly, a sense of pride – in our indigenous and first nation identity," says Arendse. "It's been about raising the visibility of Khoi-Khoi and Boesman traditional and cultural symbols and artefacts directly in the eye of a global audience."
Arendse notes that Carnival will give the opportunity for him to "usher in what the eland represents". "From out of the past we cajole it, to lead the spirit of the Carnival, to imbue and call forth what it tries to embody – to animate the spirit of the eland and make present the people of the eland," he says. "A performance at a highly publicised event like Cape Town Carnival could mean, for the greater Khoi-Khoi community, being made more visible and better represented, culturally and meaningfully. It could draw attention to conscience, and inspire practical responses to issues being raised among the Khoi-Khoi and San interest groups. It's about plotting a way forward, for a future for all, in dignity."