If the haka is synonymous with New Zealand, then the toyi-toyi is South Africa's official protest dance. First used in South Africa during anti-apartheid demonstrations, the rhythmical stomping, powerful singing, and synchronous chants that form part of this dance, were known to strike fear in the hearts of security police trying to crack down on protests against the apartheid government.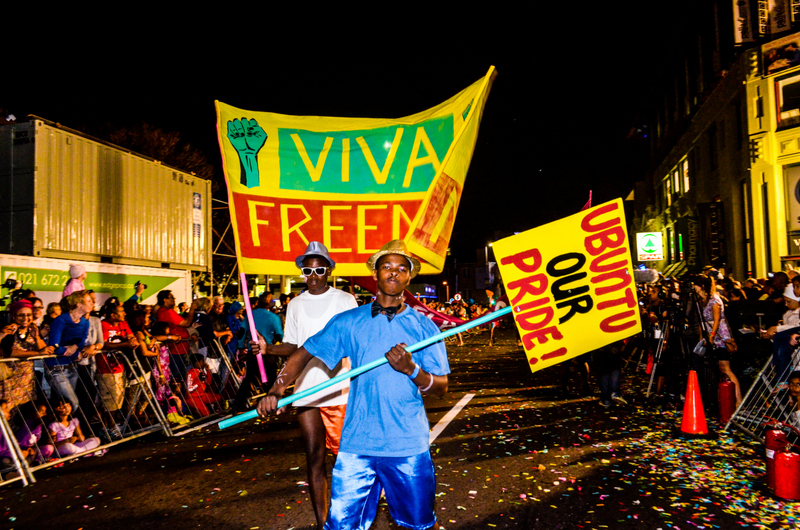 But, it is also a dance that is performed during moments of celebration and on 21 March, learners from Khuyakhanya Primary School in Crossroads will take the toyi-toyi to Cape Town's streets to celebrate the Sounds of South Africa with local and overseas visitors to the Mother City.
Thanks to the Cape Town Carnival the 80 learners from Khuyakhanya along with youth from Lavuthi Bhayi, and Kraai4Art, a performing arts group from Kraaifontein, will thrill the crowds with this powerful dance.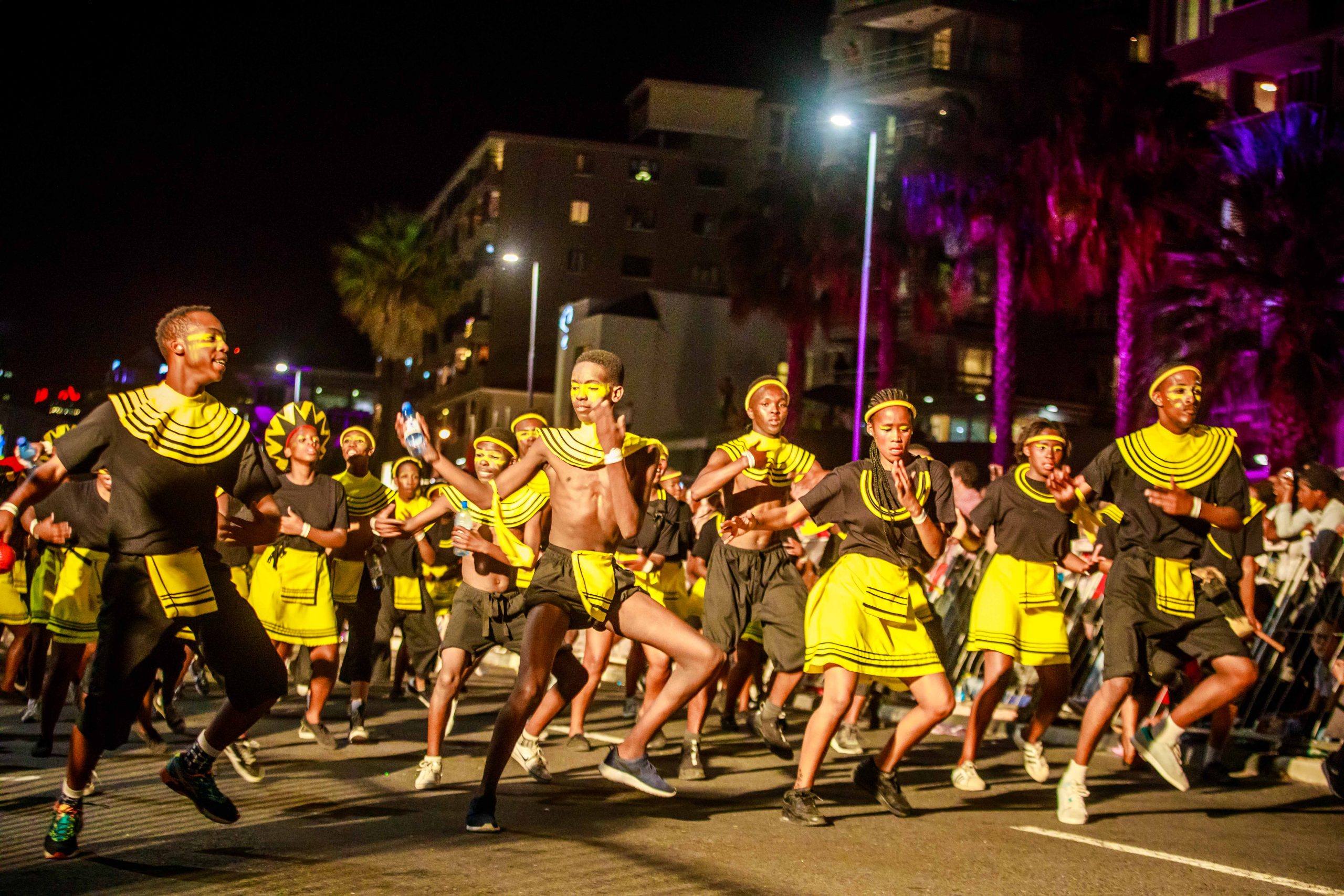 According to Nolufefe Racula, a Foundation Phase teacher at Khuyakhanya and the group leader for the learners participating in the carnival procession, the school has been involved in the carnival since 2012.
"When that first invite to participate in the Cape Town Carnival arrived at our school, I was also conducting the school choir and teaching dance to the learners. I took my dancers to the audition for the Cape Town Carnival and when we got the news that we were going to be part of the carnival, the kids were over the moon. They felt like celebrities," says Racula.
Today, she can't walk down the street without being approached by grandparents and parents who want their children to get involved in the carnival or kids that are interested in learning the performing arts in order to one day participate in the carnival. At present, she offers dance, music and rope skipping to the learners at Khuyakhanya.
Racula exudes passion as she speaks of her learners, the teaching profession and the performing arts.
"My father was a sportsman and my mother was a nurse, but when she was not working my mother conducted a choir and also did dancing. She loved dancing so much that she would collect all the nurses she worked with and dance with them during their lunch time. My grandfather was a principal and my grandmother was a teacher, so I always knew I wanted to be around kids and that I wanted to share dancing and singing with them too," says Racula.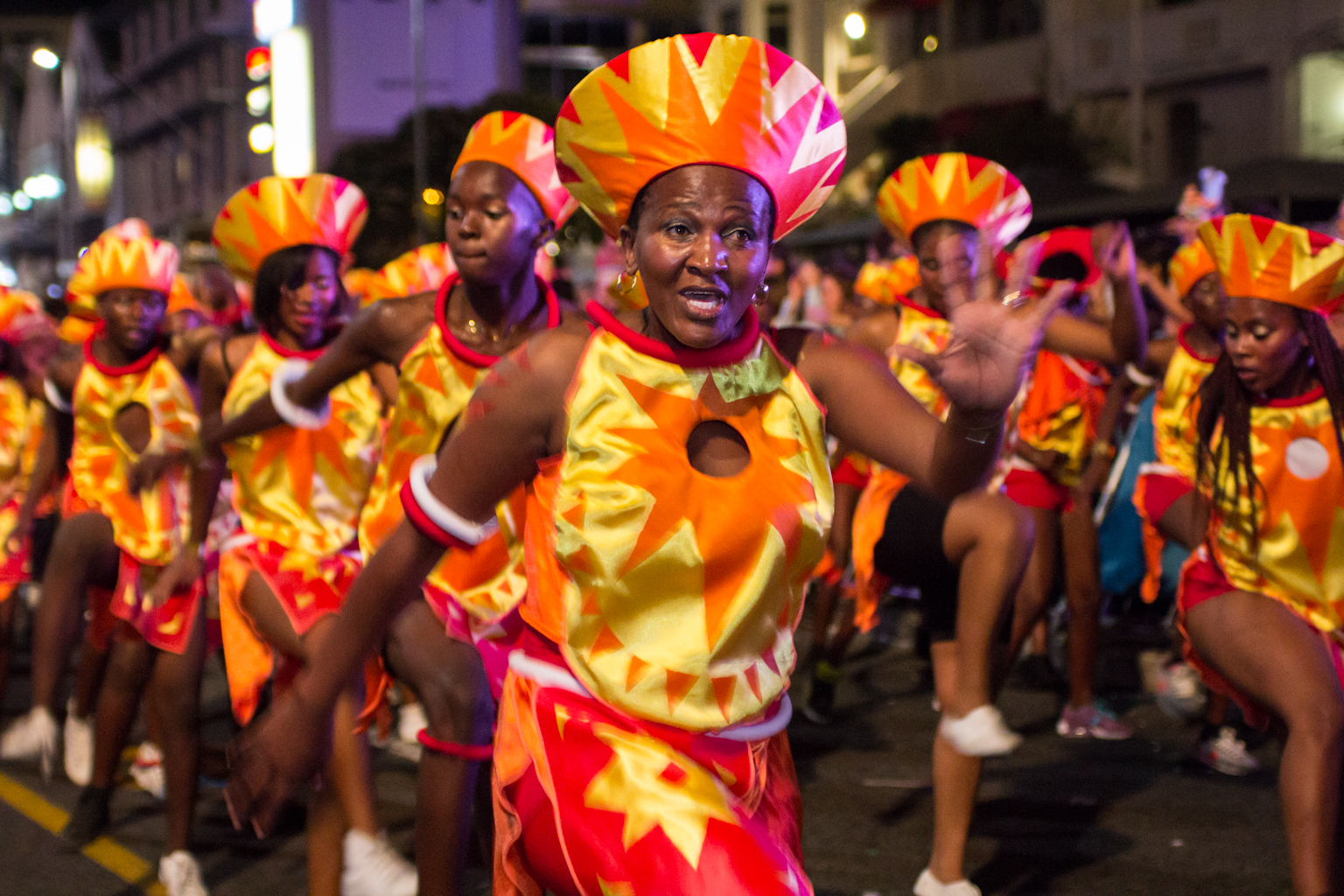 It is this calling and her mother's dying words that drives Racula to build the learners' skills in the performing arts as well as develop their soft skills, such as self-discipline, teamwork, and communication.
"My mother passed away in 2009. A day before she passed away, she took my hand and told me: 'You must never leave the kids to do nothing. Give them something to do, even if it's teaching them how to play with stones'. She then asked me to bring the melodica to her so I could play some notes for her."
As an educator herself, Racula knows the importance of the knowledge her mother imparted with her dying words. Through continuous learning, Racula has ensured that she is always finding ways to assist her learners and provide them with opportunities to grow. For instance, she has taken what she has learnt from a community health programme she was involved in at the Sport Science Institute in Newlands and have applied that to her teaching while also incorporating the performing arts.
"Before I start teaching a child, I will assess their abilities through simple things like asking them to skip, run or dance. If children struggle with performing these things, it is highly likely that they will also struggle with learning."
This is also evident through research which indicates that children that move more remain more focused in class, retain information for longer and have faster cognitive processing.
Racula explains that each year, in October and November, she selects between 40 to 80 learners from her school to participate in the carnival the following year. From January onwards, learners start practising for the carnival and this involves rehearsals from 16:00 to 18:30 every day of the school week.
"Parents are very supportive," says Racula. "Some drive to school to pick their kids up after rehearsal while others with kids that come from far have arranged for transport after hours for their kids during this time."
Racula's own family is deeply involved in the preparation of the learners for the carnival performances each year. Her 17-year-old sons Nandi and Luyiso, both rope skippers, regularly help to the learners with warmups and cool downs and even oversee practise sessions that sometimes take place at Racula's home.
"The rehearsals are not just about the learners preparing for the carnival, but also about relieving stress, in particular for those learners that come from stressful situations, as it helps them to deal with that stress and feel more relaxed when tackling their school work," explains Racula.
She becomes excited when she talks about the impact that participating in the carnival has had on the learners and how excited they are to receive their participation certificates from the Cape Town Carnival afterwards.
"Many of our kids have become more disciplined. We had boys who were smoking, but they gave it up because they know if they want to participate in the carnival and do well, they can't smoke. One of our previous participants is an opera singer now, another is singing in the UCT choir. The children who have worked with Mpofu, the choreographer from the carnival, many are now starting to say that they want to go to UCT to also become choreographers, especially the boys," she says and smiles.
"Parents are definitely seeing the changes too."
"Our involvement in the carnival has benefitted us in so many ways. I know that the Cape Town Carnival team is always there for me as a teacher, that they are there for our kids from Crossroads and that they are even there for the parents. They are always supportive, no matter what we need and they do this out of love for the kids."
In 2014, when Racula took learners from her school to participate in the South African rope skipping competition, it was the Cape Town Carnival that made sure they were dressed to the tee. "They were here to help us out with costumes and that year we came back with a second place in the under 14 category and a second place overall in South Africa."