If you were in a band, what instrument would you play? Would you drum, play marimbas, cymbals, or trumpet? How would you fill in those gaps with your unique sound? Or would you move to the rhythms in your body? In Macassar, there is a world filled with music and dance in a group called Cape Whalers Field Band.
Established in 1997, the Field Band Foundation (FBF) is a youth development organisation that prepares empowered, resilient, and self-confident young people who are opportunity-ready and who contribute towards creating more inclusive societies. The FBF currently has 10 bands located in different communities across the country. Cape Whalers Field Band operates in Macassar and Cloetesville and is one of these Field Bands. Cape Whalers was created to uplift and inspire Capetonians using the power of marching bands and dance. Their aim is to train the youth to become inspired leaders in their community through the arts.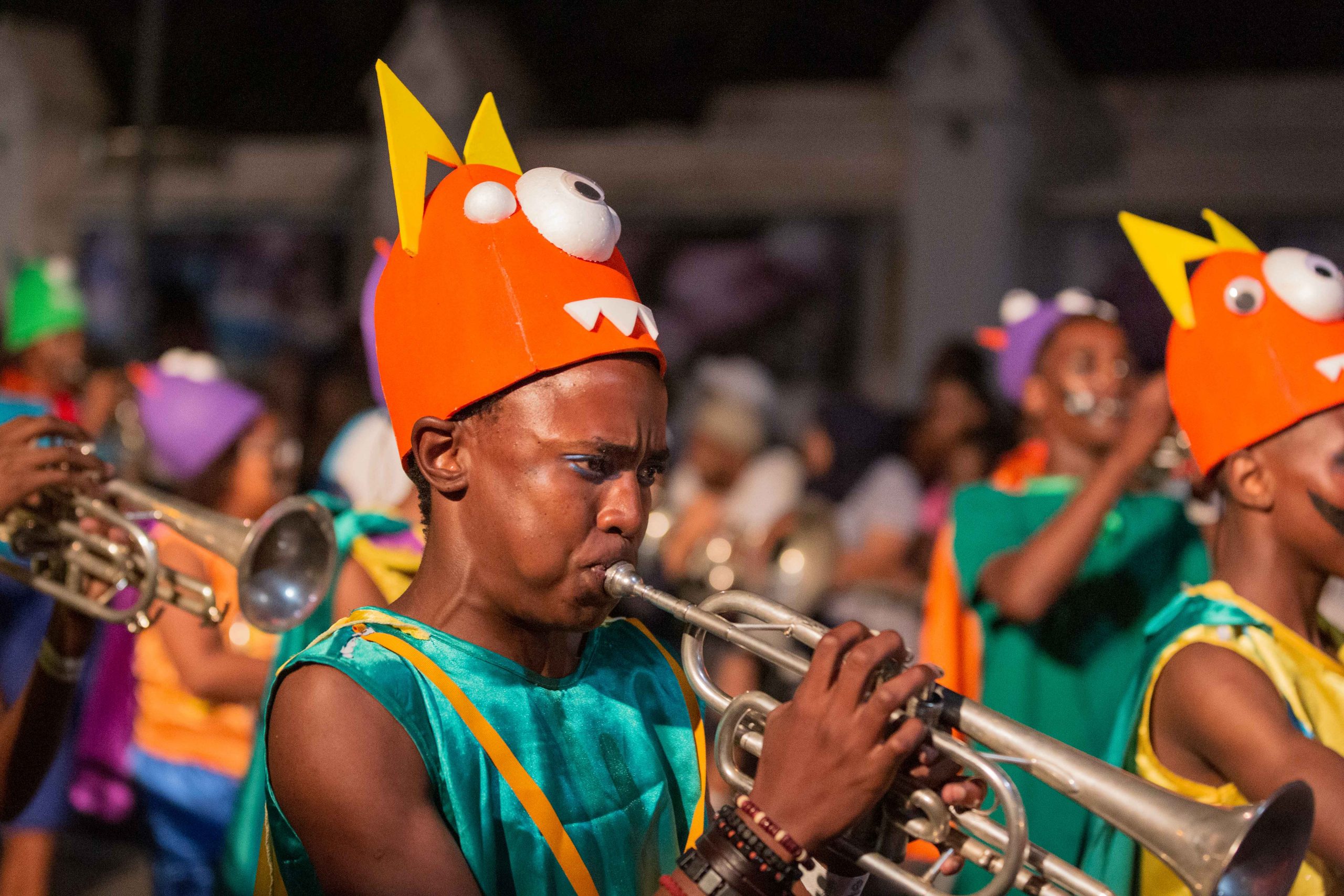 We met Clantisha, an 18 year old dancer from the Cape Whalers.  Her best friend introduced her to the organisation and after feeling the excitement and energy, she just knew she had to join.  
Clantisha describes a typical day in rehearsal as exciting and a lot of hard work. It's also relaxing listening to music that brings a lot of joy to her heart.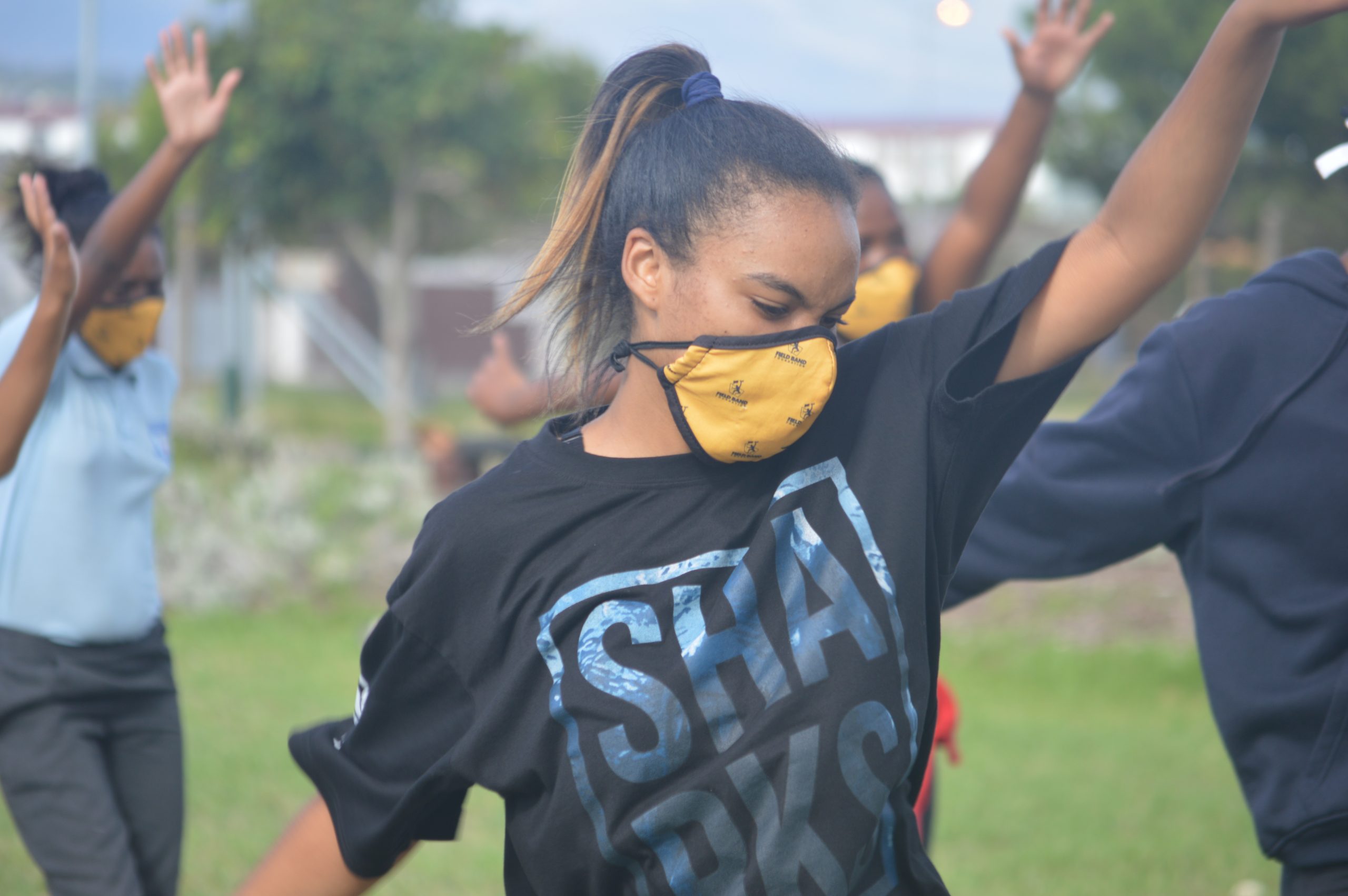 "I would say I have a very positive impact on the audience, all because of my energy.  I've been told that I give energy to the dancers, that I have a positive effect, that I  bring joy and put a smile on their faces. I attract people as I move and spread my energy."
Her biggest highlights have been winning the FBF National Championships in February 2020, and having the opportunity to travel with the band, "the opportunity to perform at places where I never thought I would be performing and to make new friends and now the band is like my 2nd family".
During these difficult times Clantisha values the support of those around her, understanding that she has a lot to do as a young adult: "Knowing that someone is there for me is what I appreciate most".   
"The kids are my inspiration," says Cape Whalers Group Leader, Thulani Dupa, "Working with kids has been nothing but the best experience ever, knowing we are making a difference to the community".
The Cape Whalers Field Band consists of different musical sections, including high brass, low brass, pit, percussion and dance. The Cape Whalers take pride in opening their hearts. It has created a ripple effect as they train the youth to inspire others, and become better citizens and leaders of South Africa.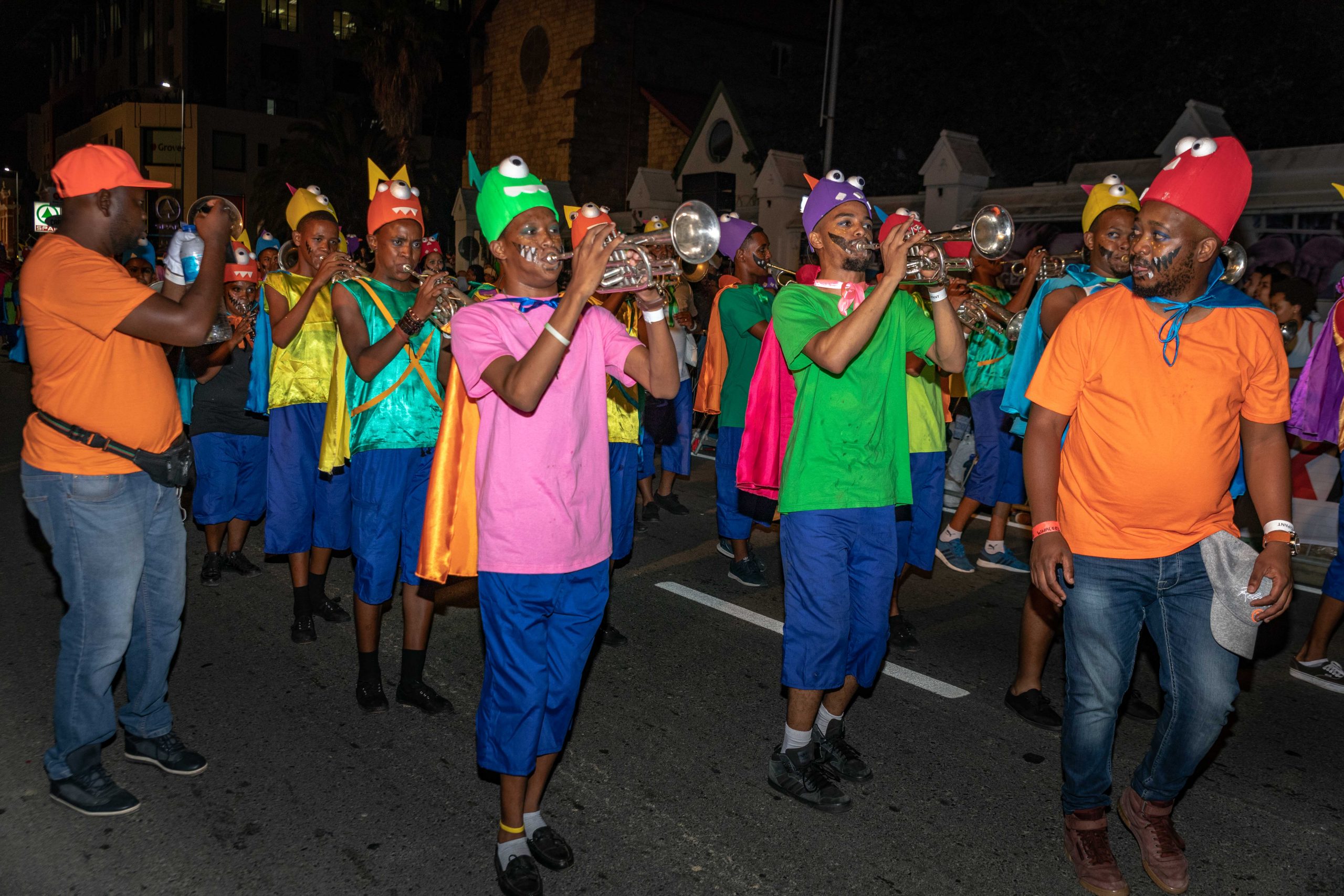 The Cape Whalers musicians and dancers are passionate, self-empowered, healthy, vibrant. They've found their space in the band. Have you discovered yours?
Cape Whalers is one of the Cape Town Carnival Community Group participants.  The #followyouheART initiative was developed to help local community groups gain more recognition and exposure and give participants opportunities to perform.   
Encouraging people to follow their passion, showcase their art, and be inspired by what makes them dance and sing, this initiative encourages you to  #followyourheART #findyourgroup, especially during these isolating times.