When you march, you feel a strange sort of power that flares up within you, when you march together, you feel a sense of unity.   This is the sense I get from the Western Province Marching Association (WPMA), an exceptional marching band and organisation that focuses on nurturing youth to become model citizens, future leaders and positive role models.
The marching association focuses on empowering the youth of Mitchells Plain and practices their precision coordinated movements and music at Portland High School. Marwieyah Brown, group leader, notes that the major impact of this association within the community is keeping kids off the street and away from drugs and gangsterism."It makes me proud to be part of the association to see how much the kids achieve, and how well they are doing".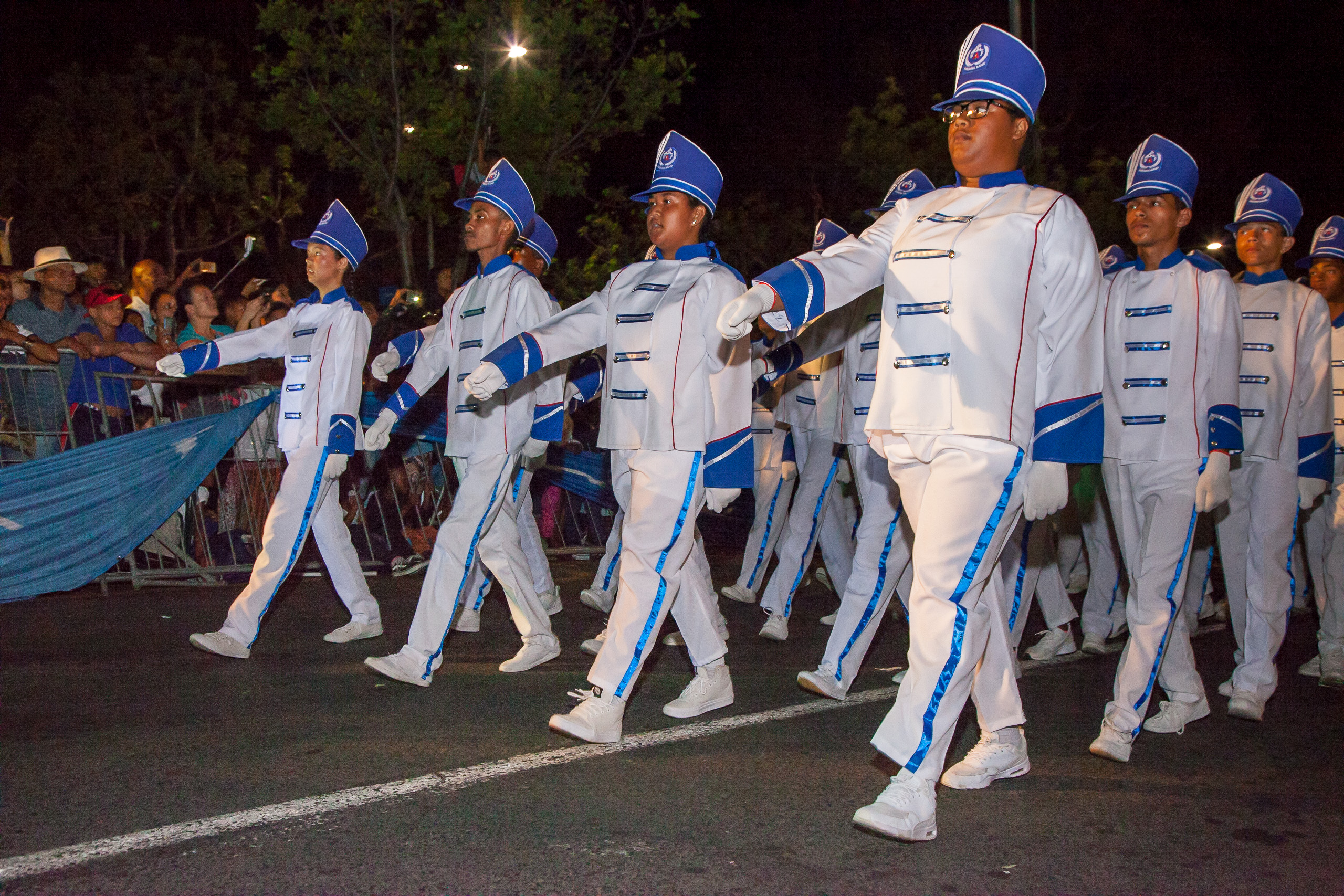 "To be part of the Western Province Marching Association is such a great honour that I will never let go of. I had to work to get to my position as a drum major," says Waheed Moses, "I started marching when I was in grade 4 at Montagu Drive Primary School. I marched at my school for two years. They saw the potential I had and selected me for WPMA trials. It was a great opportunity to get me where I am now."
Waheed became a qualified coach at the marching association and since initially starting at the bottom league he is currently coaching a team in the super league for his 2nd year. The school he coached won all their competitions and all their categories making him rightly proud of himself for the great outcomes he helped achieve.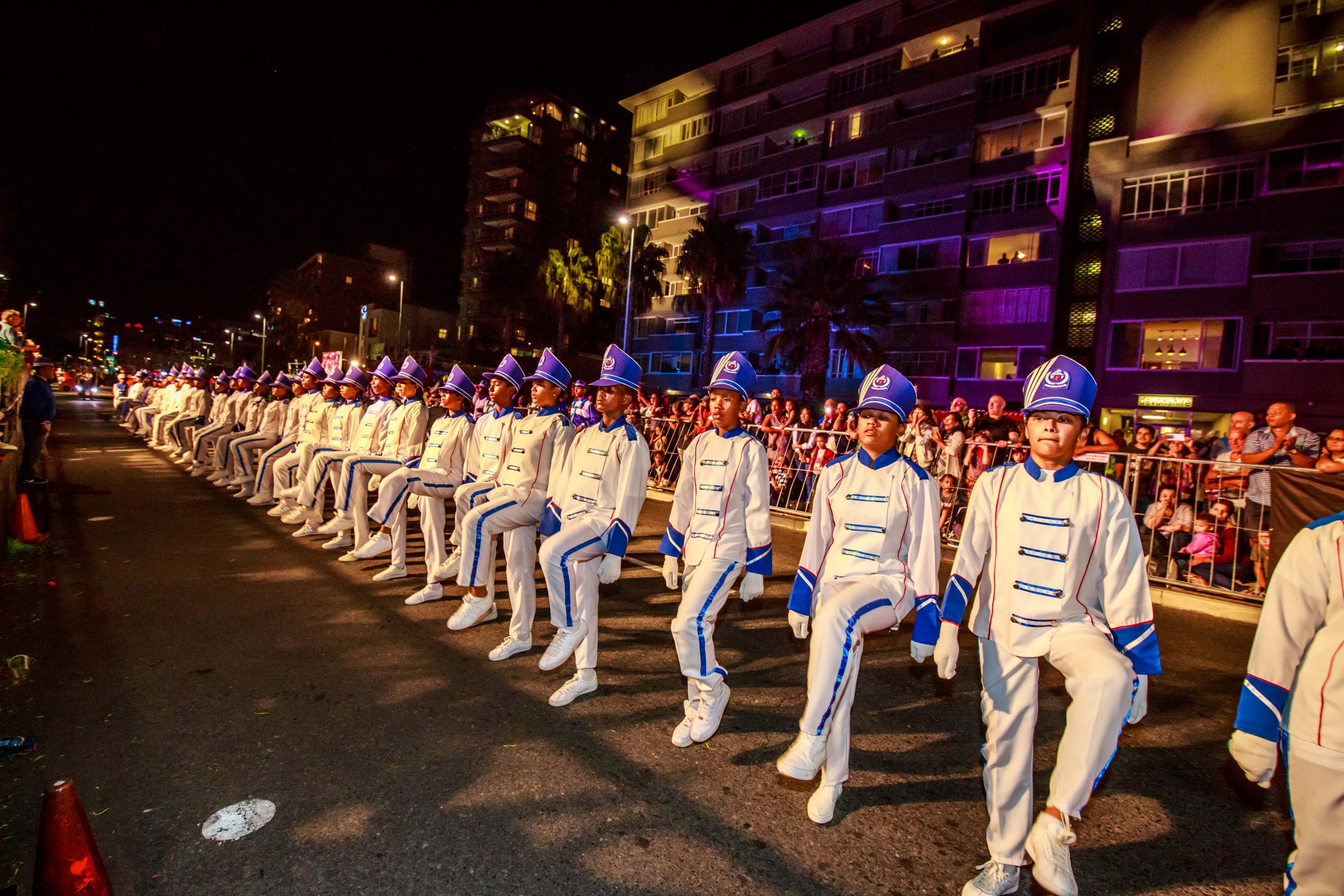 Currently in matric at Rockland's Senior Secondary, he says, "My short term goal is to study teaching next year because I would like to become an educator, to educate youth and become their hero. I just love being around kids, I know I have the ability to keep control of a maximum of 60 kids and I will be able to discipline them and teach them some morals of life. I would like to nurture the youth into becoming positive role models, model citizens and future leaders".
Waheed would like to bring a message to all the youth out there. "You guys need to make the right choices, choose the right friends, not friends that will peer pressure you to do the wrong stuff. I don't feel the need for anyone to want to experience bad things. All you have on the streets in the Cape Flats are young ones smoking dagga with no respect for any adult around them, they feel big at the age of 13 already. So be wise and make the right decision and associate yourself with the positive influence of a group of friends. Don't wait on your dreams, don't wait for opportunities, go to them, have the courage, have the discipline and focus to get what you want."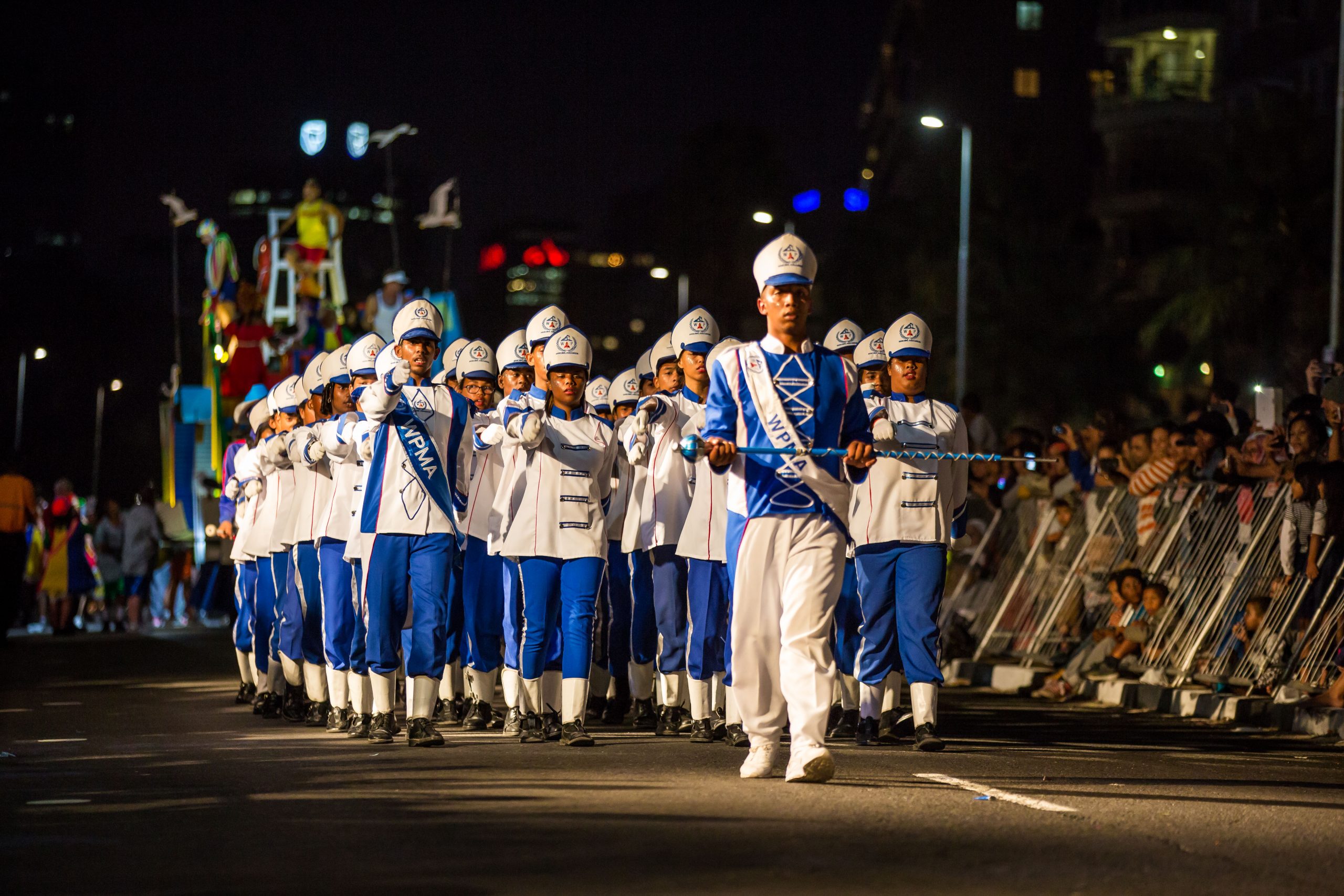 Asked where she sees the marching band going, Marwieyah says, "I see us going to different places outside of Cape Town to show people what marching is really about. Our main goal is to get marching included as a part of the school's extra curricular activity. What I find challenging is to get donations to feed some of our marchers as they come from very poor communities. To get them home from practice depends mostly on some of the parents for support."
Western Cape Marching Association (WPMA) is one the Cape Town Carnival Community Group participants.  The #followyouheART initiative was developed to help local community groups gain more recognition and exposure and give the participants opportunities to perform.   
Encouraging people to follow their passion, showcase their art and be inspired by what makes them dance or sing, this initiative encourages you to #followyourheART #findyourgroup, especially during these isolating times.