The Avondale Majorettes is a group of girls that call themselves the sisterhood. Being a majorette is an exuberant exercise. Performances are usually backed by a marching band and are used to carry a melodious ruckus consisting of baton twirling, gymnastics and choreographed moves. 
Based in Atlantis, the drive of the organisation is to keep children off the streets and to teach self-discipline through the sport of Majorettes, based on precision, choreographed movements, performance, showmanship and drills. 
"One day after school I saw the girls practicing and what I saw was really mind blowing. It immediately drew my attention and ever since. I have been hooked." 
Cassidy Sauls (15) from Atlantis has been part of the majorettes for 5 years. She says that being part of the majorettes has improved her time management skills and created balance in her life. 
"My favourite thing about being part of the Majorettes is the sisterhood, we share our feelings, thoughts and always pray together, there is laughter and we have fun together." "The person who inspires me the most is our Coach Kaylene Cordom, she motivates us to strive for the best and to never settle for less than what we deserve" says Cassidy Sauls.
Founded and established by Hendrica Martinus, the Avondale Majorettes have now been running for almost 40 years and have 85 members in the organisation. 
The baton has been passed down all the way to the current leader, Coach Kaylene Cordom, who now runs the Avondale Majorettes at Avondale Primary School in Atlantis.  
The majorettes say that they feel that they're part of a family. A place that they can come back to no matter what state they're in, where they share and grow together. 
"Their commitment to this team is remarkable. The commitment of showing up for practices. Their willingness to do more than what is expected of them. They have such an amazing winning spirit. They put everything into what is asked of them to do," says Kaylene. "The discipline around the sport and creating beautiful displays, it definitely contributes towards self confidence and positive character."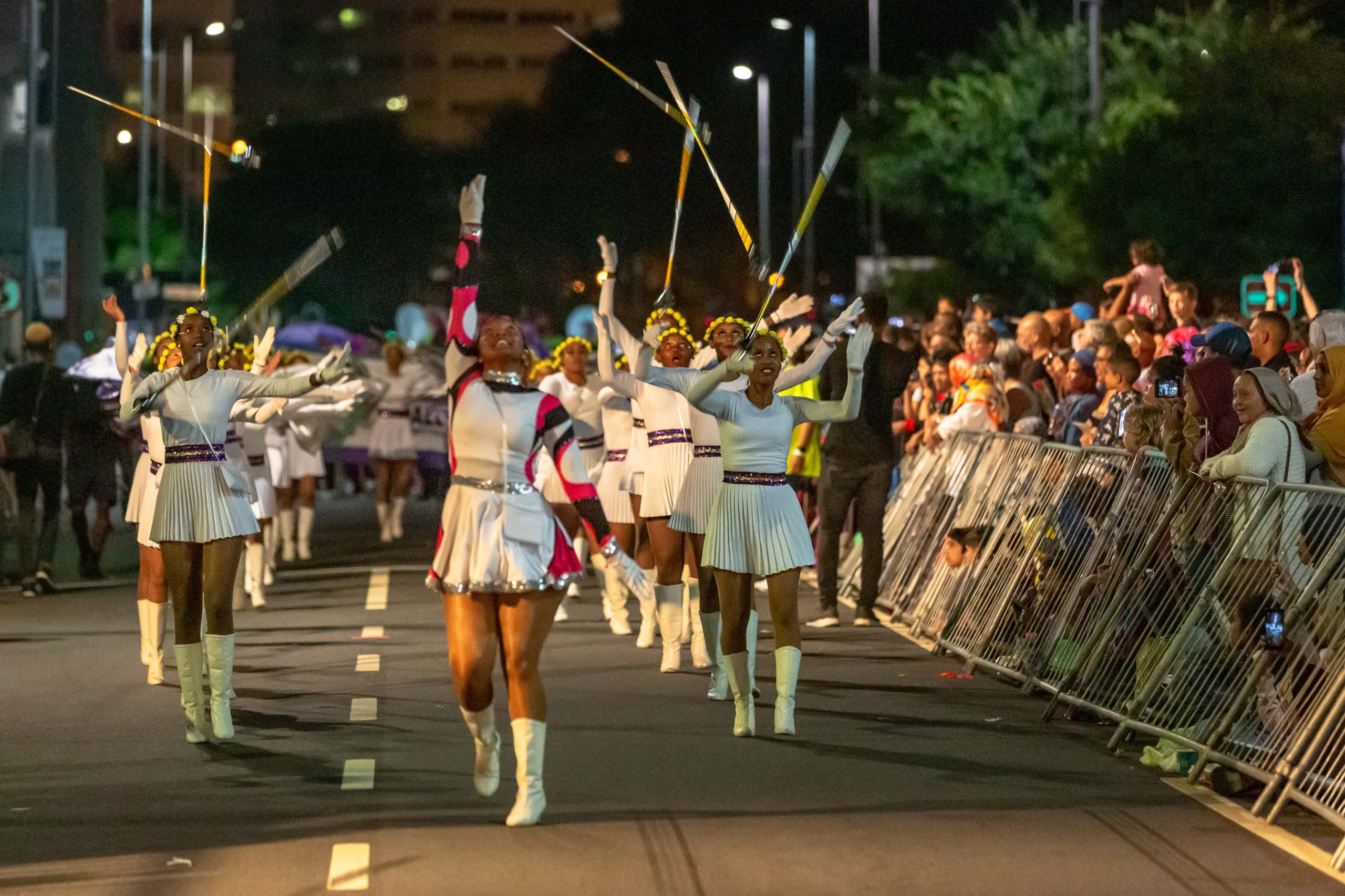 Kaylene says that seeing the girls blossom into beautiful ladies motivates her to carry on leading the team.  "I see the girls in the future being strong, independent, confident and passing on the legacy to the next generation. Our hope is to have more girls involved, to create worthy citizens with values. To uplift young women to become assertive and stand up for themselves."
Avondale Majorettes have been Boland Champs as well as 2nd runner up at WP Champs. They have ranked higher each year nationally. 3 of their coaches have received their Protea Colours and have represented South Africa at The Worlds competition in 2019.
"You must not only have competitiveness, but the ability, regardless of the circumstances you face, to never quit. The only person who can stop you from reaching your goals is you." says Cassidy as her message to the youth. Kaylene concludes "We're a sisterhood, we are a team, we all are striving to become the best we can be". 
Avondale Majorettes  is one the Cape Town Carnival Community Group participants.  The #followyouheART initiative was developed to help the local community groups gain more recognition and exposure and give the participants opportunities to perform.