Ithemba labantu translated to English means "the hope of the people". 
iThemba Labantu holds 300 youth in Phillippi with their vision to create equal opportunities in historically disadvantaged areas, aimed at the balancing of social injustice within society. They help by teaching the youth to integrate into groups, build trustful relationships, teach them life skills, provide education and deal with their social/family problems. 
Sonwabo Masepe, the organisation's arts coordinator shares, "I came from a similar background during apartheid but through Arts I travelled the world and it changed my life."
The organisation situated in Philippi, Cape Town, was established by Reverend Otto Kohlstock in 2003 and has now been running for 18 years. The astounding range of current youth projects they provide in Philippi include; a marimba project for 20 kids, a drama/dance group for 30 youngsters between 15 and 23, soccer for 120 youngsters between 8 and 25, karate for 20 youth between 6 and 18, basketball, youth counselling and a school after care program, as well as health care and nutrition, income generating projects, education, computer labs, business courses, motor mechanics and installation of solar systems.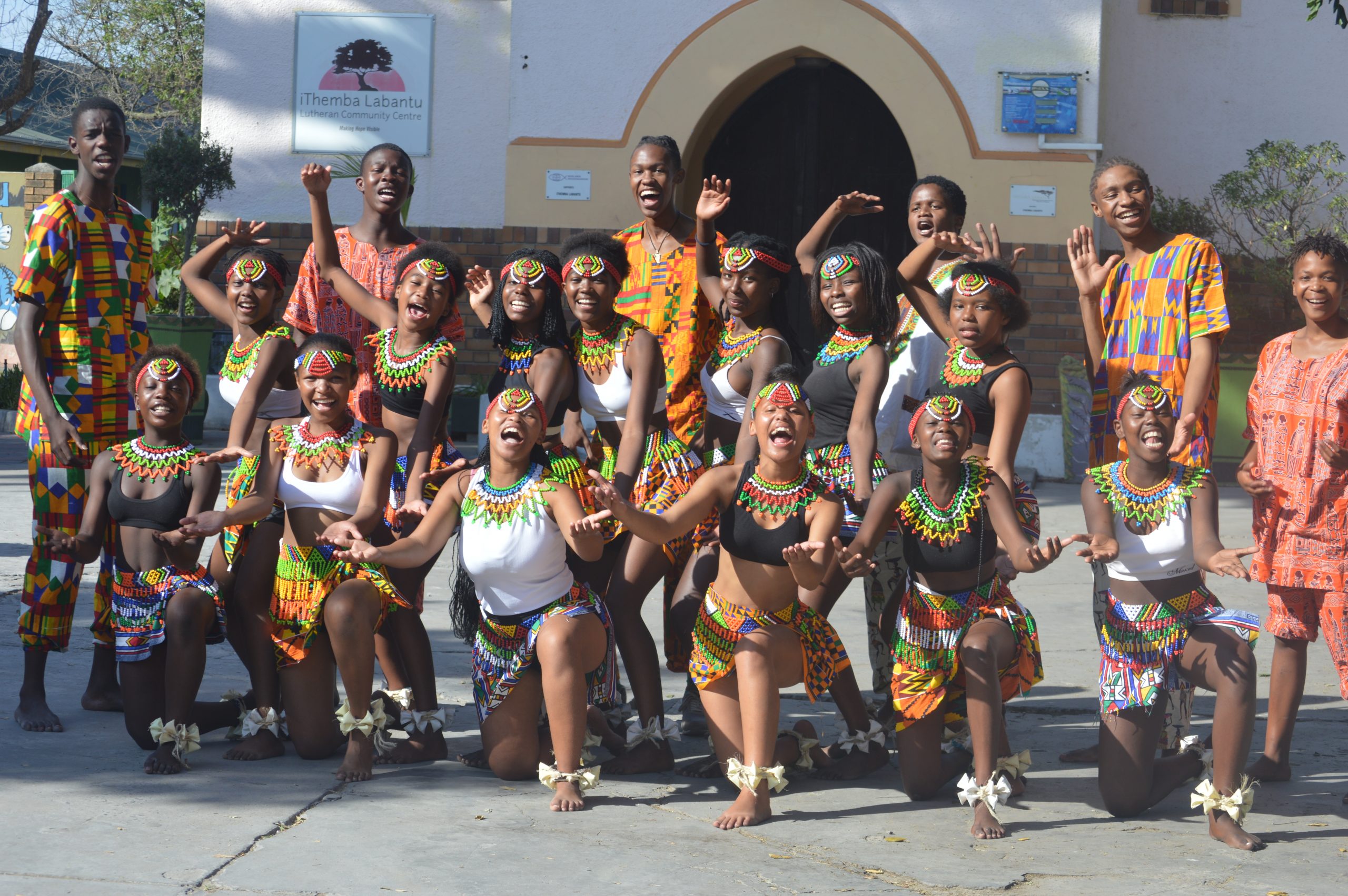 A vibrant arts programme provides access to opportunity. "A lot has happened to our children; they are involved in numerous productions and visit theaters around the country; some flew for the first time as part of an eisteddfod contingent representing Western Cape. They work with international theatre directors and meet theatre celebrities. This gives them confidence and boosts their morale which transfers to their school work and home" continues Sonwabo.
"It's a big step for all our kids and for us as an organisation to be part of the Cape Town Carnival, a global event. It makes a difference knowing that the world is not just their box, they can meet other artists and meet other people and can think out of that box" says Sonwabo.
Sikelelwa Ndenetya, a member of the iThemba Labantu dance group, says "I see myself being successful, seeing myself being up there and just dancing my heart out. I like seeing other children getting opportunities to dance and grow in the world of dance. I want to help spread the word of arts to those interested and in need, to encourage, inspire and spread joy."
"I am motivated by all the kids that come to our centre seeking a better life than they know and I'm driven by the community's response to our work and all the lovely success stories I hear from parents and children," says Sonwabo.  
"The kids always give 100%, they have an understanding of Arts and know they represent our community. The community is also supporting the children by volunteering at times and watching their shows. I hear stories of their change of behaviour because of iThemba Labantu," he says.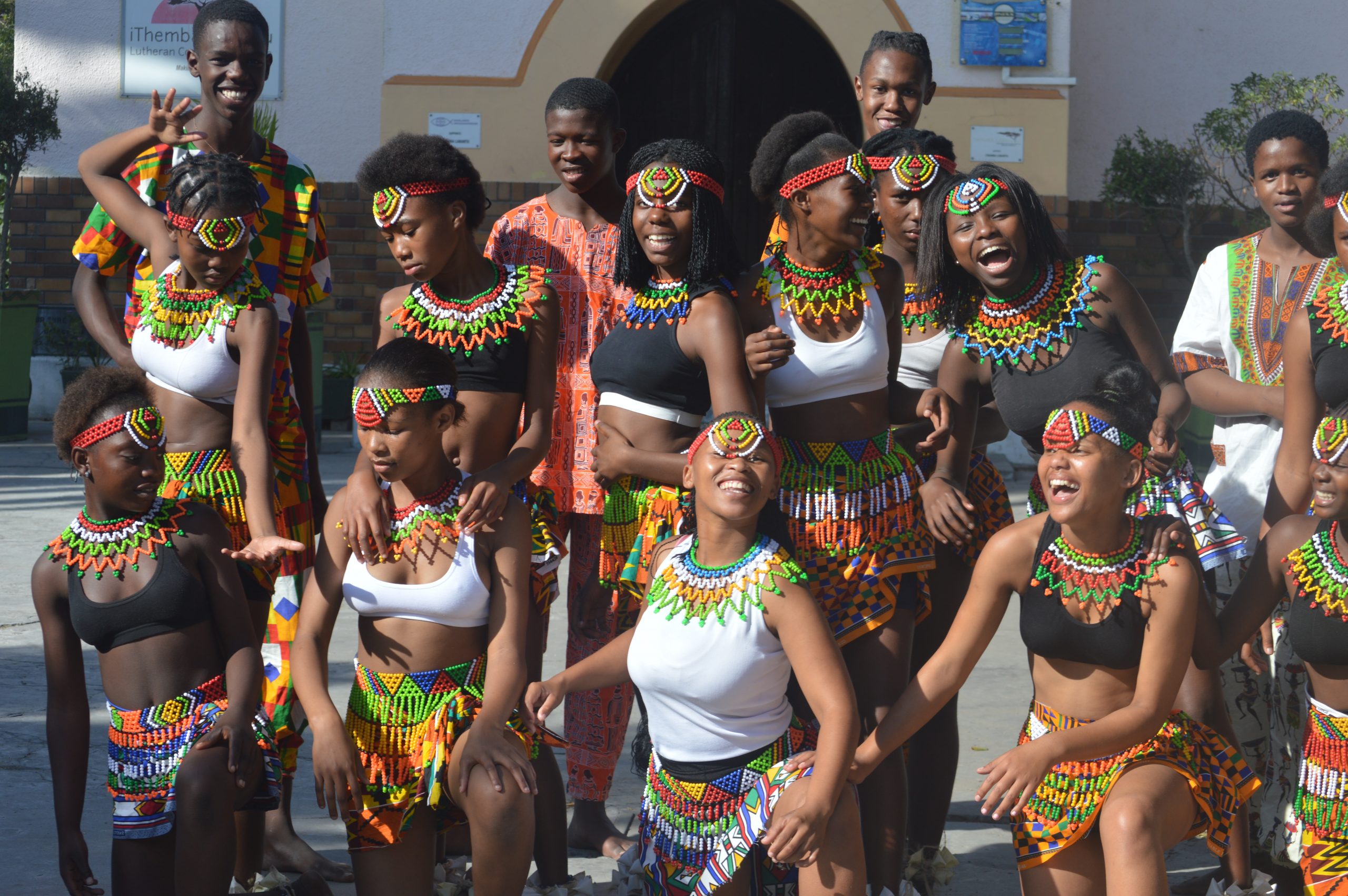 "Financial and material support is of course paramount for us. We have children that go to school without eating and some have no shoes for school. Many parents lost their jobs during covid and we see the results through our kids. I want to see the group flourish and overcome its challenges. I would love for people to donate whatever they can and open up avenues for our group to learn skills that could be ploughed back into our community"
Sonwabo is positive about the future.  "I see Ithemba Labantu growing in stature in the community. I see generations of Phillipi children coming back and helping fellow members to achieve the impossible. I see potential in each of the children we work with. I hope we can produce peaceful citizens that will advocate for peace and environmental stability for future generations. My ethos is geared towards better people of the world that contribute to the betterment of our community and society."
iThemba Labantu creates a place of love, safety and acceptance to encourage the youth to believe they can achieve everything they want in life. Balancing social problems through working with their strengths and building up their self-esteem. The ripple effects of this is ultimately creating a safer Philippi and a greater South Africa through building up the next generation, one youth at a time.
iThemba Labantu is one the Cape Town Carnival Community Group participants.  The #followyouheART initiative was developed to help the local community groups gain more recognition and exposure and give the participants opportunities to perform.   
Encouraging people to follow their passion, showcase their art and be inspired by what makes them dance or sing, this initiative encourages you to #followyourheART #findyourgroup, especially during these isolating times.