Do you love to dance? It gets you fit, enhances cognitive and physical capabilities and can even expand your horizons.  Students at Bulumko High School in Khayelitsha are grateful to have this positive play space where they get to focus their energy on something impactful and regenerative. Bulumko High School is home to an African dance group that performs to the djembe drum beat and is part of the annual Cape Town Carnival.
"I have a family at the Cape Town Carnival. Some of my dancers travelled by plane and travelled abroad for the very very first time because of Carnival. Wow, wow they were so so happy," says Boitumelo Barnes, the dance group's director. This group was started and has been running under her leadership for 11 years. 
Boitumelo says that she is trying her best to get kids off the street and motivates them to get involved in dance because if they are left without focus, they get involved in destructive things just because of boredom. The art of dance gets them involved in a bigger picture, driven by passion, to encourage living a balanced, vibrant life. She has watched all the dancers grow substantially through their involvement.
Lerato Mhlawuli who stays in Khayelitsha has been a part of this group for four years now and says that it has changed her life. "I am very proud of myself. I see myself creating a dance group or being a choreographer. Being part of Cape Town Carnival and seeing people we see on the tv, we want to become like them. Dance will distract you from bad things, it keeps you busy , it opens your mind and opens doors for more opportunities."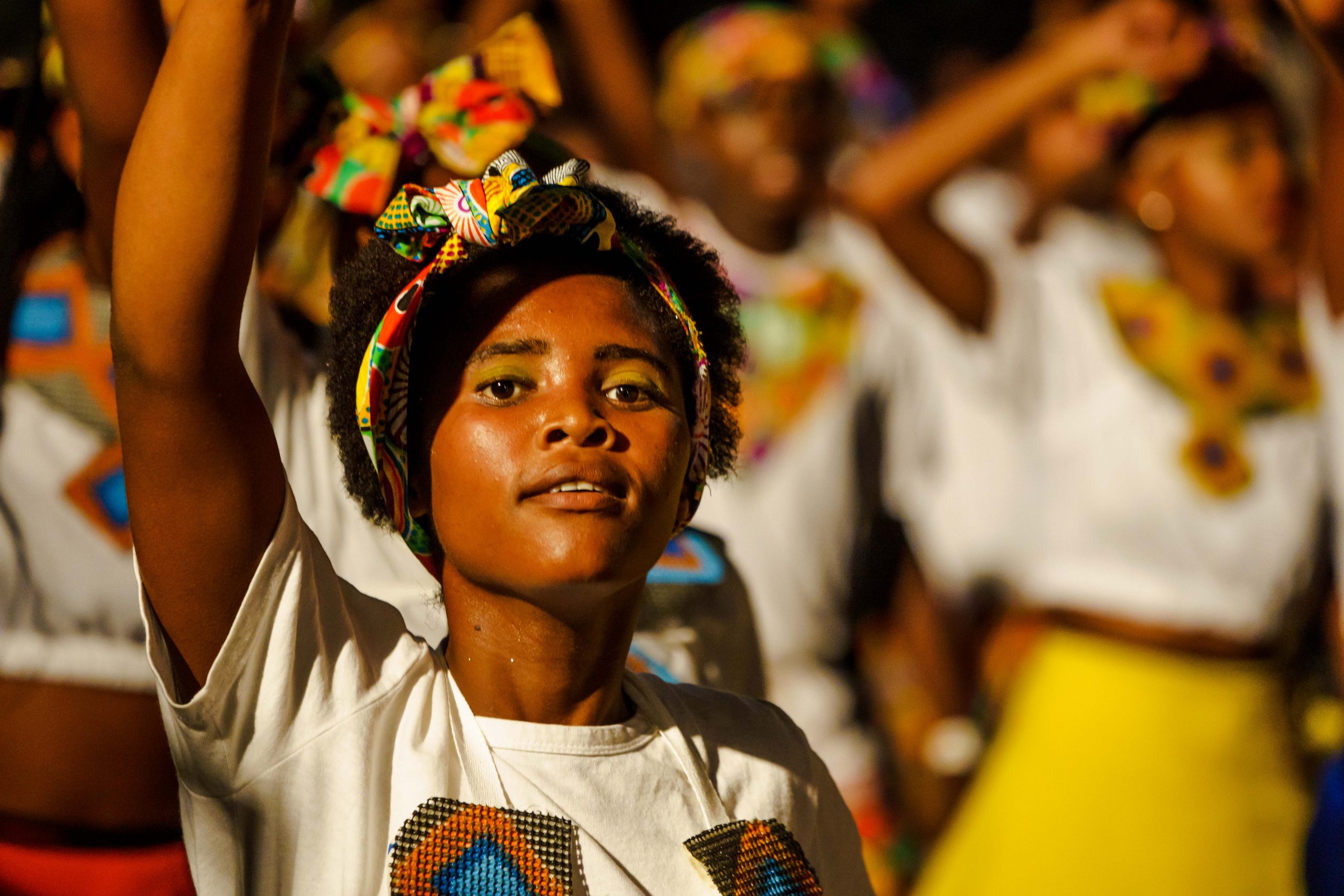 "I want to see the young boys and girls putting bread on their plate through dance. I feel so good working with them year after year," says Boitumelo.
This dynamic group aspires to be a leading force for good in Khayelitsha. Their dedication is the definition of commitment and passion. This group is a great example of the remarkable effect when you pair determination and drive with play and self expression. 
You can support this group by attending when they are performing live.
Bulumko is one the Cape Town Carnival Community Group participants.  The #followyouheART initiative was developed to help the local community groups gain more recognition and exposure and give the participants opportunities to perform.   
Encouraging people to follow their passion, showcase their art and be inspired by what makes them dance or sing, this initiative encourages you to #followyourheART #findyourgroup, especially during these isolating times.