The Masizakhe Youth Art Project situated in the small disadvantaged community of Phola Park in Gugulethu was established to keep kids busy after school and fight against teenage pregnancy, substance abuse, high school dropouts and gangsterism. How? Through gumboot dancing, drama, poetry, singing and educational support.
Currently 40 youngsters between the ages of 8 and 20 years are part of the organisation and membership is growing every year.. Every day of the week between 5 and 7pm there are classes and rehearsals given with love and passion.
Bongeka Juca is the founder, leader, dancer and big sister to the members at the Masizakhe Youth Art Project. Bongeka's motivation to lead the group is being the mentor she never had. 
Though the organisation has existed for a number of years, it got its NPO certificate in 2016. "Seeing the love that the kids have and their continuous loyalty to me and my co-founders," Bongeka says, "we decided to change the name to Masizakhe Youth Art Project which means Let's Build Ourselves Youth Art Project.  Bongeka and her colleagues, Busiswa Maliwa and Yolisa Mase aim is to see students rise above their circumstances. 
"My job there with kids fulfills me, I know I am serving my purpose by being there for them. Seeing them smile, happy and expressing themselves through art, gives me such peace of mind." From 2018- 2020, Bongeka says "We have had successful matriculants and no babies. We've produced chefs and learnerships and university and college students.The success of the members and continuous growth in numbers every year motivates me to keep going."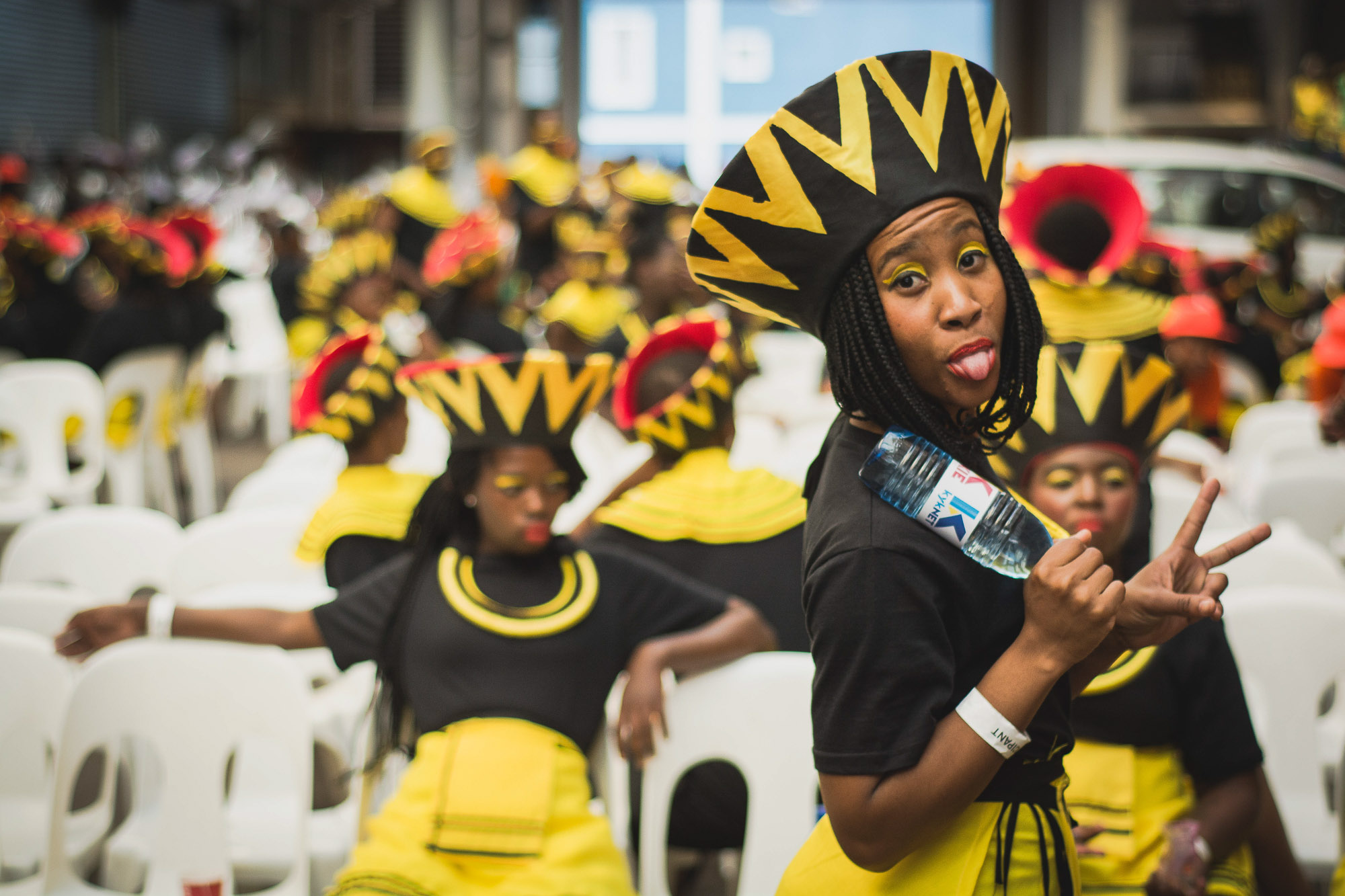 Avid dancer and performer Ntando September from Phillipi says he is inspired by African culture and proud of himself for staying away from drugs and crime, instead channeling his energy into dance. "I love dancing and I enjoy the association (with people at Masizakhe) – it makes me feel comfortable" he says. His dream is to become an entrepreneur, "I'm seeing myself starting my own business in art."
Bongeka is clear about the next steps in building up Masizakhe and its members. "We would love to get support from people who specialize in any art to come and teach our kids, so that the kids have more exciting moments and learn more about the different forms of arts. Professional psychological support, toiletries, food and last but not least us founders to be given an opportunity to get trained for the kind of work we do as we do it out of love and passion."
Her message to youth is, "Your future is bright, it just depends on the choices you make. Believe in yourself and chase your dreams. You are special, unique and have a special purpose to serve".
Masizakhe youth project  is one the Cape Town Carnival Community Group participants.  The #followyouheART initiative was developed to help the local community groups gain more recognition and exposure and give the participants opportunities to perform.   
Encouraging people to follow their passion, showcase their art and be inspired by what makes them dance or sing, this initiative encourages you to #followyourheART #findyourgroup, especially during these isolating times.