Tenacity Movement is a group of dancers from Uitsig on the Cape Flats who dance, not just for the sake of their passion for moving their bodies to the beat, but also to influence young people around them for good. The group's trademark tenacity certainly paid off when, in 2020, they made it into the Top 20 in kykNET's talent show, Maak My Famous. 
"We don't give up." Carlene Slayters, Chairperson and group leader
Carlene Slayters, Chairperson, group leader and choreographer says, "Our name, Tenacity, means to never give up. Every time we feel demotivated, our name is there to remind us why we started this journey in the first place." The group was started with the intention of attracting youngsters from their community, to get them involved in something positive and productive in their free time, drawing them towards careers in the arts and away from the negative influences of their surroundings.
 Carlene goes on to say, "Our biggest issue at the moment is not having a place to have our rehearsals during this Winter period. Our dance studio was closed at our community centre, so we are rehearsing at my house where there is no proper floor to dance on and protection from the rain. Having our own studio in a central place for everyone as well as transport for the kids would be amazing. We hope to have funding in the near future."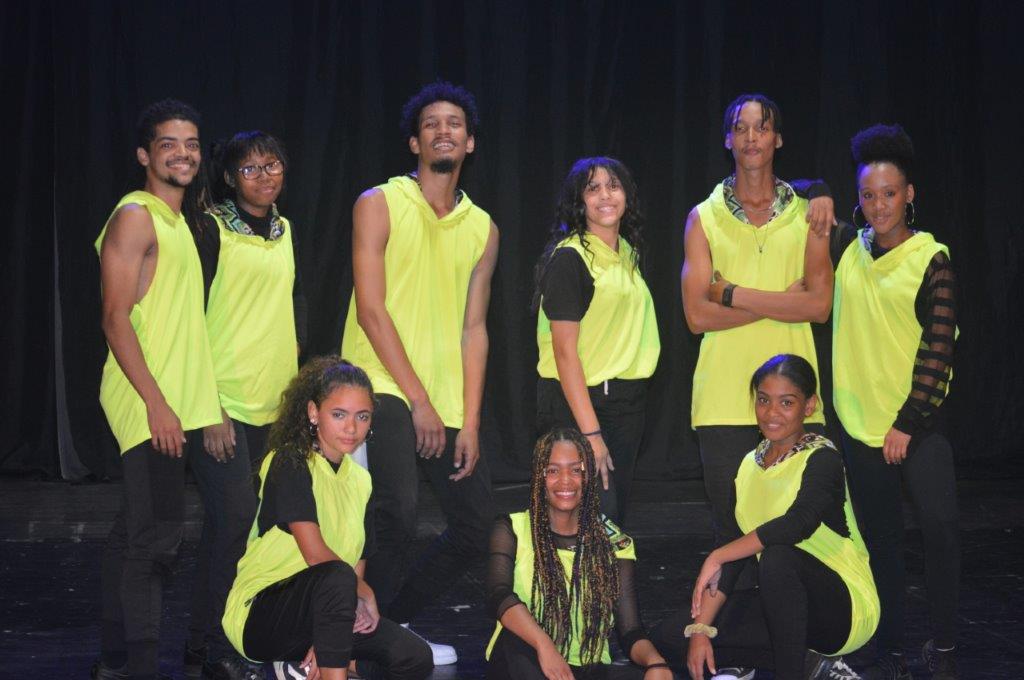 "The creative arts shouldn't be seen as a waste of time." Larnell Klaasen, Assistant choreographer
Larnell Klaasen, Tenacity's co-founder and assistant choreographer tells us, "We are aware of the negative elements the youth in our area are exposed to. Through dance, we hope to motivate them to follow their passions and have purpose in life. The organisation is a safe space where creative movement and personal growth is not limited." Looking forward to his future, Larnell says, "I see myself as a high-level performer and fitness specialist whilst continuing to contribute to the development of Tenacity Movement."
"While our drive primarily comes from our passion for dance, our energy is being directed into personal development in young people" Larnell Klaasen, Assistant choreographer
The members of Tenacity Movement are all committed to leaving their community a better place than they experienced growing up by creating momentum for change, to show the youth that they do not have to be a product of their environment. Larnell believes that more members of the community will continue to join and he has high hopes that there will be more opportunities to grab a hold of, like Maak My Famous, to catch young people's attention and grow their influence in spreading more "tenacious" energy beyond their community.  "While our drive primarily comes from our passion for dance, our energy is being directed into something that contributes towards personal development in young people around us and keeps them away from gangsterism and drugs, which are all too prevalent in our streets." 
Tenacity Movement is one of the Cape Town Carnival Community Group participants.  The #followyouheART initiative was developed to help local community groups gain more recognition and exposure and give the participants opportunities to perform.