All the news, as it happens.
Keep up to date with all the happenings of the Carnival, read about our amazing performers, and more!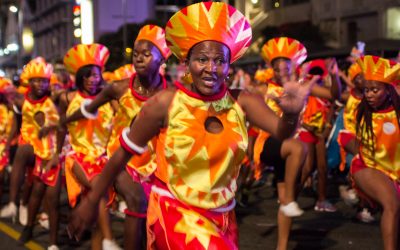 If the haka is synonymous with New Zealand, then the toyi-toyi is South Africa's official protest dance. First used in South Africa during anti-apartheid demonstrations, the rhythmical stomping, powerful singing, and synchronous chants that form part of this dance,...
read more
A huge, huge thank you!
It's thanks to our incredibly generous sponsors that we're able to host this free event every year.
We just can't say thank you enough.